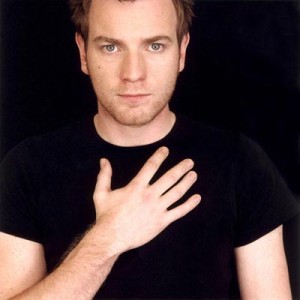 HEY! It's SIFF Time! And, for those of you out of the loop, that mean's the Seattle International Film Festival and it's gearing up for their 37th year of fabulousness starting this Thursday, May 19 with the Gala Opening Film/Event, The First Grader at McCaw Hall and running through Sunday, June 12. It's the biggest film festival in the US and it's geared for the film lover in all of us and there is something for EVERYONE to enjoy including a huge slate of LGBTQ films, 21 of them full length features, but dozens of short films as well. We'll be covering ALL the Queer films and events and let you know what's playing and when, and we'll feature interviews with many of the visiting filmmakers. Several directors and a few actors will be attending the festival and we're going to try and snag conversations with most of them. And, naturally we'll have some major coverage of the annual Gay-La, which happens June 9 at the Egyptian (for the film, August) and at PNK Lounge for the Gala After Party with filmmakers in attendance.
Here's a line-up of LGBTQ films for the opening week of the Festival. Please note that the Tribute to Ewan McGregor on Sunday May 22  is on Stand By meaning advance tickets are no longer available for pre-sale. Tickets might be available at the door, but arrive early for your best shot. Tickets still remain for the second screening of the Tribute film, Beginners on Tuesday. Also note that all guests are "scheduled to attend" and not guaranteed.
For the full line-up of LGBTQ films playing this year at SIFF, go to their website…and, check back with us. AND, for our Weekly Podcast, the very fantabulous SIFF Programmer, Beth Barrett stopped by Seattle Gay Scene Studios to chat about all the queer films in this year's line-up. Go listen to her very expert take HERE as she yaks it up with Les and Strangeways. She gives a lot of love to The Mountain and 3 and all three of us really liked the zexy Man At Bath as well, with the surprisingly gifted actor/adult film star François Sagat who is scheduled to be in town next week for the screening…DEE-licious!
A Tribute to Ewan McGregor: Beginners
May 22, 4:00pm, Egyptian Theatre
May 24, 4:30pm, Neptune Theatre (Film only)
View Trailer | Buy Tickets
Ewan McGregor and Mike Mills are scheduled to attend the screening on May 22 !
When Oliver meets an alluring and unpredictable actress, their budding
love affair floods him with memories of his recently deceased father Hal, who came out of the closet at age 75 to live a full, energized and wonderfully tumultuous gay life in this deeply funny and transformative drama.   (dir. Mike Mills, USA 2010, 104 min)
Man at Bath
May 25, 9:30pm, Egyptian Theatre
May 26, 4:30pm, Egyptian Theatre

View Trailer | Buy Tickets
French actor François Sagat is scheduled to attend the screening on May 25.
When work demands keep them apart, Omar and Emmanuel 
do everything they can to prove to each other they are no longer in love. Despite their best efforts, the distance helps them both reflect on their relationship, in very different fashions. A lyrical, stylized poem to homosexual desire.  (dir. Christophe Honoré, France 2010, 72 min)
Bi, Don't Be Afraid!
This autobiographical tale centers upon life in a dysfunctional family 
as seen through the eyes of six-year-old Bi. Left to his own devices, Bi escapes to his favorite places and finds comfort in his sickly grandfather. Winner of numerous international film awards. (Please note: contains some erotic scenes.)  (dir. Phan Dang Di, Vietnam/Germany/France 2010, 92 min)
3
May 20, 7:00pm, Neptune Theatre
May 21, 1:30pm, Neptune Theatre

Buy Tickets
Tom Tykwer returns to his native Germany for this witty and surprising examination 
of a love triangle. As inRun Lola Run, he employs split screens and still images with subtlety and skill while always keeping the focus on his three compelling leads.      (dir. Tom Tykwer, Germany 2010, 104 min)
The Mountain
Simmering resentments and raging hormones are center stage as bickering couple Nora and Solveig (who is three months pregnant) hike
through a majestic Norwegian mountainside. As they approach the site where a tragic incident happened, they have to decide if their relationship is worth saving in this powerful debut film. North American Premiere (dir. Ole Glæver, Norway 2011, 73 min)
Four More Years
May 22, 1:30pm, Egyptian Theatre
May 23, 9:30pm, Egyptian Theatre
May 28, 1:00pm, Pacific Place

Buy Tickets
David has just lost the elec
tion he was slated to win. Disheartened and disappointed, he meets Martin and falls hopelessly in love-only to discover that Martin works for the party that just defeated him. Will David's marriage, professed heterosexuality, and political zeal keep him from true love?  (dir. Tova Magnusson-Norling, Sweden 2010, 90 min)
Tags: 3, Beginners, Bi-Don't Be Afraid!, Ewan McGregor, Four More Years, Francois Sagat, Man at Bath, Mike Mills, SIFF, The Mountain