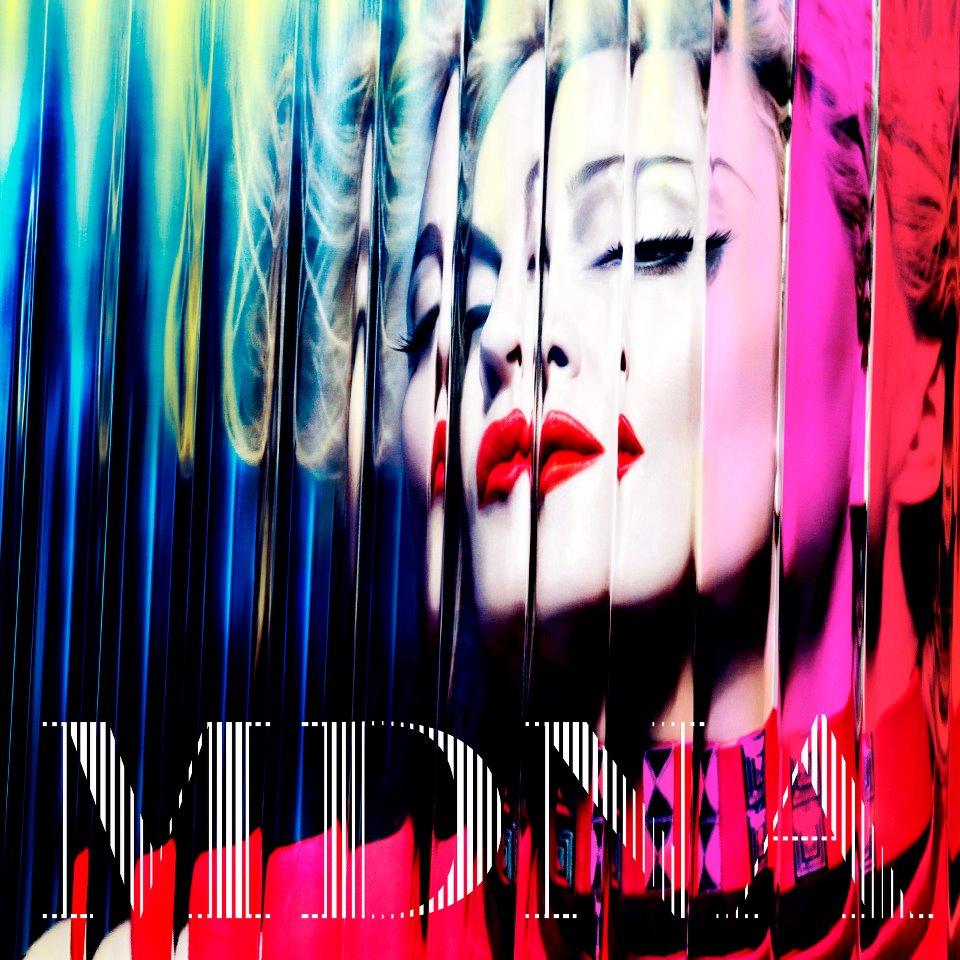 Camp Madonna just released the artwork for the album cover for "MDNA" her 12th studio album. The first single from the album will be released Friday, February 3rd just a couple of days before her big appearance during the half time show at the Super Bowl.  "Give Me All Your Luvin'" featuring Nicki Minaj & M.I.A. will also be the first video off the album…here's the poo on that, from the Material One's website:
The video for "Give Me All Your Luvin'" directed by Megaforce, is football and cheerleader themed – inspired by her upcoming Super Bowl appearance. In an AMERICAN IDOL exclusive, Madonna will world preview the video for her new single "Give Me All Your Luvin'" featuring Nicki Minaj and M.I.A., during IDOL Thursday, Feb. 2 (8:00-9:00 PM ET/PT) on FOX. The full video for "Give Me All Your Luvin'" will premiere on Madonna's YouTube channel on February 3rd at 9am EST/6am PST.
The cover is ok…it's kind of an obvious attempt to appear young and gorgeous and I'll repeat that I'm disappointed in Madonna for not aging gracefully. The workouts and the plastic surgery and the Botox and the airbrushing and the 19 year old Brazilian boyfriends just makes her look OLDER than 53. She's trying to look 35, but all her desperation makes her look like a 63 year old trying to pass for 43 and failing…it's boomeranged on her.
And, she's apparently told her plastic surgeon she wants to look like Marlene Dietrich…meanwhile, in a Berlin cemetery, the real Marlene is spinning like a top. She hated Madonna.
Our Ambitious Blond needs to take a lesson from Jackie Hell…be Classy AND Sexy. Desperation does not become you. That doesn't mean you need to wear velvet and pearls and a big picture hat with a veil, but stop trying to turn back back time.