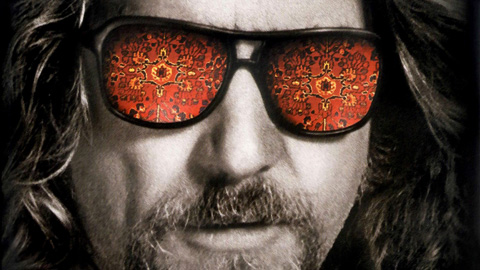 It's a bit chilling to realize that the Seattle International Film Festival isn't that far away…the opening gala is Thursday, May 17, 2012 which is less than two months away. The opening film is local filmmaker Lynn Shelton's "Your Sister's Sister" and you can already purchase your Red Carpet Ticket Packages online at SIFF.net.
Of course, SIFF is a year round organization with two screening venues; SIFF Center at Seattle Center and a couple blocks away they've taken over The Uptown as well and its three screens and there's a TON of events scheduled year round. Two big ones coming up involve beloved films of the last thirty years…
First up is the very special "Big Lebowski Bowling Bash" happening this coming Wednesday, March 28 at the Garage Bowling Alley on Capitol Hill with the REAL inspiration for the fictional character, Jeff "The Dude" Dowd on hand. To be honest, the Coen Brothers' "The Big Lebowski" is not my personal favorite of their many excellent films, but it seems to have struck a chord with thousands of slackers all over the world; Lebowski Fests have sprung up all over the place. If bowling comedy noirs are your bag, then you'll want to check out SIFF's big events for that day. There's the bowling event at The Garage, followed by a screening of the film at The Uptown. You can get tickets for both events HERE.
We've already posted about SIFF's big co-event with Comicon…the very special screening of "Back to the Future" happening on  March 31. Originally, the co-star of the film, Christopher Lloyd who played Doc Brown was to attend, but Mr. Lloyd had to bow out due to other obligations, and he's been replaced with the female lead of that film Lea Thompson. Ms Thompson will be on hand for the 9pm screening arriving in a DeLorean allegedly…(But, she will NOT be on hand for the 11pm encore so don't get confused and buy tickets to the wrong screening!) For tickets to the 9pm show with Ms Thompson, go HERE! Here's some skinny on this special event:
Over a quarter of a century since it became a part of pop culture history, the beloved 1985 film Back To The Future returns to the big screen for one night only—with special guest Lea Thompson in person. Thompson will arrive at the Uptown in a visual spectacular not to be missed, leading a procession of over two dozen DeLoreans, courtesy of the Pacific Northwest DeLorean Club. She will then take part in a special pre-film Q&A, moderated by John Carlson from radio station KOMO 1000.

This special one-show-only event will also feature a Back to the Fashion 50s/80s Costume Contest. One lucky winner with the best 50s or 80s garb (including any of the outfits featured in the film) will win prizes including passes to Emerald City Comicon and SIFF Cinema, as well as an autograph and photo with Thompson.

Note: Original scheduled guest Christopher Lloyd has cancelled his appearance, as well as his appearances at Emerald City ComiCon, due to film shoot obligations (we also heard that he may be trapped in the Old West).

Film run time 116 min. New DCP digital restoration.
Tags: Back to the Future, Lea Thompson, SIFF, SIFF at The Uptown, The Big Lebowski