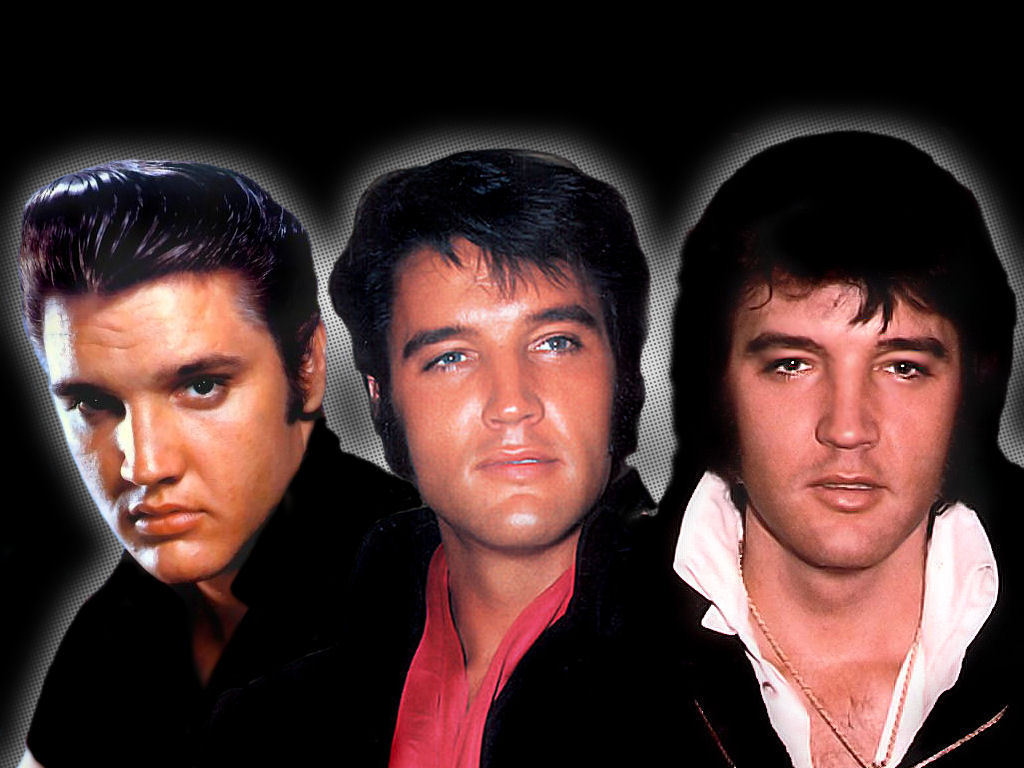 As usual, there's a lot of options for this Thursday…involving film, booze, drag, theater and more booze. Here's some things that pique our interest…
Collide-O-Scope is over at Central Cinema for this week's outing and they're celebrating the joys of…ELVIS!
Swoon!
That should be an easy one for the Collide-O-Scope Gang…Elvis films are already firmly established in the Camp Canon and so easy to parody…
Hey everybody gather round April 5th at CENTRAL CINEMA for Collide-O-Scope: ELVIS EDITION! A celebration of the life and legend of The King of Rock & Roll! We are taking over Central Cinema on this special THURSDAY NIGHT! Doors open at 7:30with video playing main show starts at 8:30 . Put on your blue suede shoes and get shaking with Elvis Presley & Collide-O-Scope! Free Prizes! See the trailer for our April 23rd show @ Re-bar: GAYs & Mormons!
If you're not in the mood for film frolics, and more in the mood for some THEATUH, then head to Balagan's new home at the Erickson Theatre Off Broadway for the third installment of their short play series, "Death,Sex" and this time they focus on: POLITICS! The night will feature 9 ten minute long plays, all written by local writers and featuring some very talented actors. "Death, Sex 3: Politics" opens tonight, Thursday, April 5 and tickets are available here. AND, via Facebook, they're offering a very special price for tonight:
Death, Sex 3: Election Season opens TONIGHT and we want YOU to be there… 

…so we're offering 50% OFF TICKETS for tonight's performance ONLY using the discount code OPENING.

Hurry! Online sales close at 5 pm and the show starts at 8 pm. See you in the aisles!
Go to Brown Paper Tickets to use the special code and remember:
Theater is good for the soul…do IT!
If boozin' and dance music and drag queens are more your style, then you always have the option of ElektroPOP! at The Baltic Room with hostess Mama Tits. Tonight's theme is PINK and features the debut of Nicki Minaj's new album…here's some poo:
Seattle's HOTTEST Thursday Night Invites You to Sink into Pink!

Following the much anticipated April 2nd release of Nicki Minaj's new album "PINK FRIDAY: ROMAN RELOADED" This week ElektroPOP! celebrates EVERYTHING pink…cuz you know, as Mama says… "Pink IS the New Everything"

We are excited this week to bring TWO acts never before seen on the ElektroPOP! stage! We are VERY pleased to announce the beautiful and talented JADA STARR (www.facebook.com/halle.cuevas) will be performing live as Nicki Minaj! This performance is going to quite simply ROCK YOUR WORLD!

Also this week we welcome an INCREDIBLE Nicki Minaj inspired performance from the AMAZING talent of Kitten LaRue (www.facebook.com/kitten.larue) & Lou Henry Hoover (www.facebook.com/pages/Lou-Henry-Hoover/214105351966444) This talented duo can be seen in the upcoming show "PARTY SCHMARTY!" on Friday April 6th with Ben DeLaCreme! Be sure to check it out!

And as if that weren't enough to tickle you pink…..ITS MAMA TITS' BIRTHDAY!!!!! Oh HELL YES!! We're gonna celebrate this one IN STYLE! We have lots of surprises in store! Come down early for pink cupcakes and birthday shots with the ElektroPOP! family from 9pm-10pm and help wish Mama a VERY VERY HAPPY BIRTHDAY!!!

So put on your PINK and come join the BIRTHDAY GIRL…your Skyscraper Hostess the one and only MAMA TITS (www.facebook.com/TheMamaTits) for another INCREDIBLE night of dancing, drinking, performances, gogo dancers, and more with ALL your friends!

*** ElektroPOP! $1 SHOT SPECIAL! 10pm-11pm ONLY!!!***

Rhythmic Audio Stimulation Provided By:

> DJ SKIDDLE (www.facebook.com/deejayskiddle)
> DJ LIGHTRAY (www.facebook.com/LightrayDJ)

POP-arazzi Photographs by the INCREDIBLY talented:
>ER3 Photography – (www.facebook.com/pages/ER3-Photography/140898429259782)

Delicious DOUBLE drinks pouring ALL NIGHT LONG by our GORGEOUS bar staff!

PINK Glitter, PINK bubbles, PINK confetti, and OH SO MUCH MORE PINK!

YOUR Place for the best music, drinks, and entertainment on Thursday nights!

NEVER A COVER, 21+ w/ valid ID – OPEN TIL 2AM!