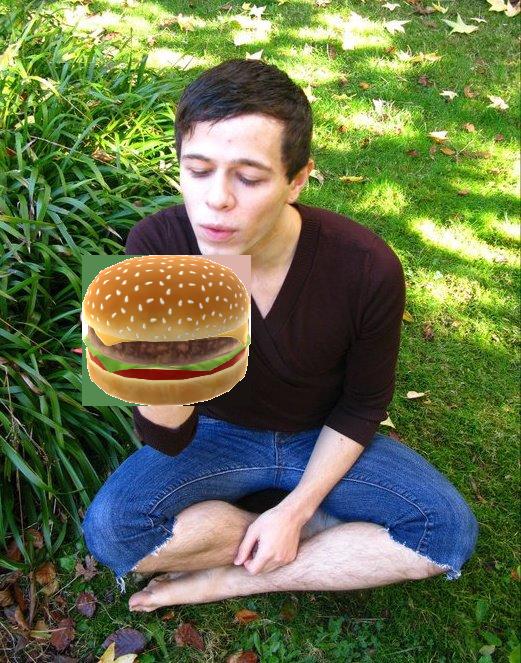 I was roaming around Capitol Hill one beautiful day with my newest barback at EVO , Georgian.  What to eat, what to eat?  I just wanted a simple place to grab a burger and something to drink.  I am a creature of habit.  Georgian was pushing me to try something new.  8 oz Burger it is!!  At first glance, it looks exactly like my day job I have maintained since relocation to Seattle from Washington DC, Local 360.  The design, tables, bar, etc are almost mirrored.  If I felt like doing the research, I would be curious to see if the creators of Local 360 have visited one of 8 oz' s locations in other cities.  So, we walk inside.
It was extremely casual.  I have no problem with that approach to guest service as long as the greeting is on point.  We were immediately seated at a table by the window.  Now, the table was ridiculous.  Georgian is not a big guy.  I swear he needed a booster seat.  And the length of a two top was beyond absurd.  I had to call Georgian on speed dial to have a conversation.  I am the type who needs to have social interaction during a meal.  I begged the server to move to one of the smaller bar tables.  He was totally cool with that.  Georgian was thankful, ya know, the booster seat may have ruined his hard-earned Capitol Hill reputation.  Lucky for us, it was happy hour.  Most things on the menu were only $8.  AND THEY HAVE MILKSHAKES!!  Done and done!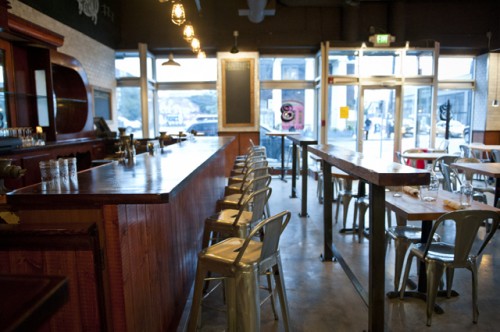 Georgian, ordered a burger and fries, go figure.  Guess what?  I ordered the same thing.  After all, it is the name of the restaurant.  But here was the kicker, I ordered the Peanut Butter & Jelly Milkshake!  This is not to be confused with Local 360's PB&J Bon Bons.  I am seeing more and more similarities.  Come on!  Fess up!  Who is copying who?  Anyway, the shakes was orgasmic!  No, I am not kidding.  I was wet!  Georgian order a Maple & Bacon Shake.  Um, I was definitely wondering if he read the menu correctly.  The shake came out and I tried it.  Wow, it was pretty good.  I mean, it was no PB&J shake, but definitely palatable!
I inhaled the burger.  It was perfectly cooked and not annoyingly sloppy like some restaurants are with their meat.  Georgian was satisfied with his meat also.  I learned something about Miss Georgian.  He is rarely not satisfied with the meat he is dealt.  Good for him!  I would definitely return to 8 oz Burger.  The service was great.  The atmosphere was casual.  Those of you who are getting to know me have probably caught on that I don't try to dress to impress.  I believe I was wearing gym clothes at 8 oz.  I say all that to say, 8 oz welcomes everyone.  No Shirt, No Shoes,… like Georgian, they'll service you!!
Ok, I had to include of photo of Local 360.  The similarities are driving me nuts.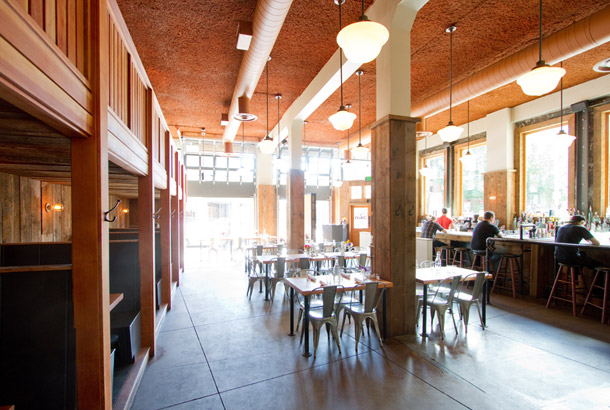 Tags: 8 oz. burger, capitol hill, Gerogian, Meat