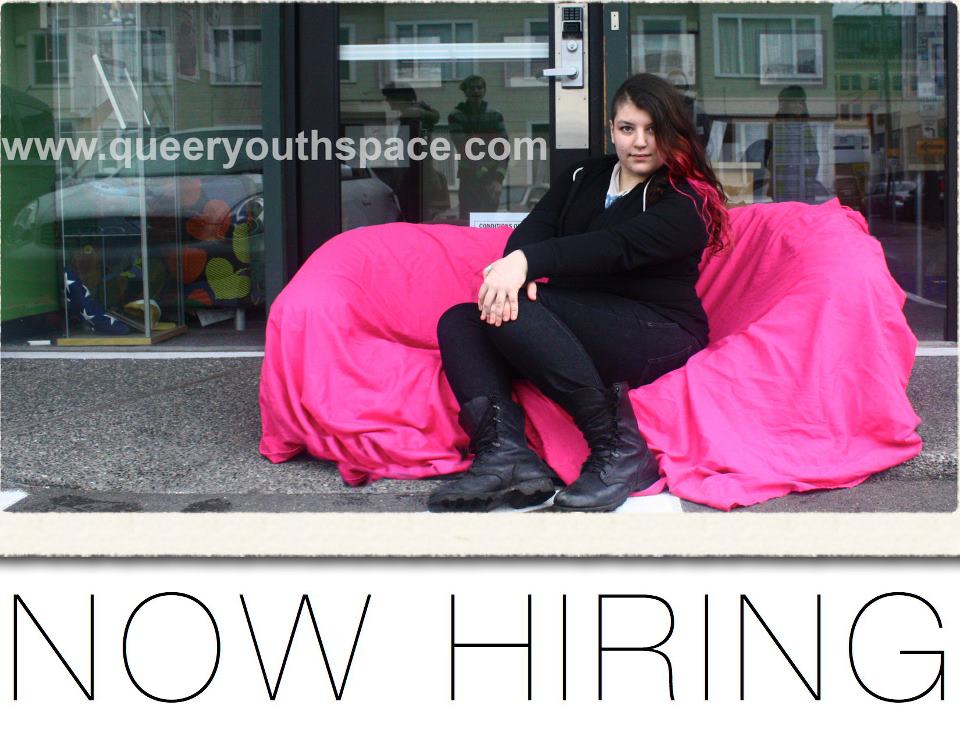 It's taken a LOOOOOONG time but it looks like Three Wings/We Need Queer Youth Space might finally be ready to set up shop. The group received a $100,000 Neighborhood Matching Fund Grant from the City of Seattle to create a physical space…back in June of 2010. Over two years later, the group seems to be edging closer to setting up shop "somewhere" on Capitol Hill; an exact location has not been announced.
But, the group has just put up a "Help Wanted" sign on their yet to be announced door. This week, Three Wings placed a call for five paid part-time positions to staff the new facility.
THREEWINGS is a youth-led non-profit organization that seeks to establish and sustain a vibrant cultural arts center for queer young people of Seattle. Through our primary campaign, Queer Youth Space, we have placed young people at the forefront of our movement and created an innovative model of constituent-led nonprofit organizing. While we tailor many resources and services to the needs of queer young people, we hope to move beyond vague concepts such as "empowerment" and "safe space" in order to train, hire, and galvanize the next generation of social justice leaders. We employ a comprehensive, three-pronged approach that was designed directly by queer youth:

WING 1 | CULTURAL ACTIVISM LAB creates queer peer support networks and solidarity while providing a space where queer youth can socialize, work, and create together.

WING 2 | WELLNESS COLLABORATIVE offers critical education and referrals to health and wellness services in order to mitigate the health disparities experienced by queer youth.

WING 3 | COMMUNITY-BASED RESEARCH AND EDUCATION works to change the policies and cultural practices that hurt our community by building leadership skills through research, education, and advocacy.

We are ecstatic to open applications for five part-time staff positions:

Program Coordinators (20 hours/week)
WING 1 l Coordinator of Cultural Activism
WING 2 l Coordinator of Wellness
WING 3 l Coordinator of Research & Education

Money Management Coordinators (7.5 hours/week)
Money Management l Coordinator of Fund Development
Money Management l Coordinator of Finances

With the addition of a committed staff team, we hope to expand our impact in the community. We invite all young people of all identities to apply. We especially encourage trans* youth, young people of color, and those who have experienced homelessness to apply for WING positions.

Please note, the deadline to apply for a WING position is July 30, 2012. The Money Management positions are open until filled. Applicants are encouraged to apply early!

Good luck,
The Board of Directors of THREEWINGS
jobs@queeryouthspace.com

NEED A JOB? – http://bit.ly/QYSJOBS
If you have the chops and wanna help Queer Youth and need P/T work, go for it!
Tags: Jobs, Three Wings, We Need Queer Youth Space