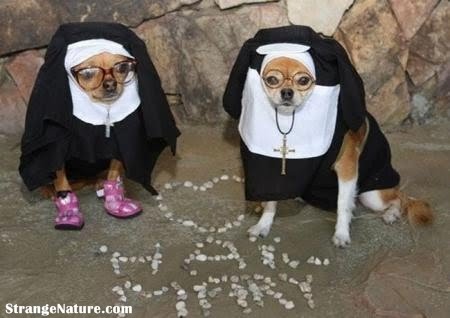 You've heard of that, right? Stride. Straight Pride Weekend otherwise known as "Capitol Hill Block Party" where middle aged suburbanites dig out their favorite Ed Hardy shirts and flock back to the Hill to relive their youth where they could stay out all night getting drunk and high before stumbling home to their squalid apartments on Summit? Now they all live in the burbs and work 6o hour work weeks and drive SUV's but for one weekend of the year, the Hill is their spiritual home!
Yay!
For the rest of us, it's kind of a bland nightmare of clogged streets and bands no one cares about but since the straight folk do have to put up a lot during Gay Pride Weekend, I guess it's tit for tat.
There are many lovely entertainment options that don't involve fenced in breeders listening to the Presidents of the United States (but avoid Seattle Center…Comcast Presents the Bite of Seattle is going on there where it's slightly older breeders chowing down on Ziegler's Bratwurst listening to President of the United States cover bands…)
Tonight you're cool options are the 100th installment of Comeback! at Chop Suey and Truckerdisco (No cover!) at Re-bar.
Tomorrow (Saturday the 21st) our picks involve washing your pooch with the Sisters of Perpetual Indulgence-Abbey of St. Joan:
The dog days of summer are back!

You're dog isn't clean until its been sisterly cleaned.

Now that the weather is getting warmer, it's time to make sure your puppy is summer-time ready.

Bring your happy canine companion to the Plymouth Pillars off-leash Park at Boren and Pine, and one of our fabulous Sisters will scrub the dirt right off your pooch!

All proceeds raised, will go to the Seattle Humane Society's Pet Project.

Pet Project, an offshoot of the Pet Food Bank, provides services to individuals disabled by AIDS. Pet Project matches volunteers one-on-one with clients to help them with their basic pet care needs on a monthly basis and enable clients to keep their pets. All services and supplies are donated or purchased with donated funds.

For more information about this and other programs the Seattle Humane Society offers, please go to: http://www.seattlehumane.org/services/
OR, check out Sylvia O'Stayformore's "Queens Brunch" in Columbia City…it's deliciously entertaining!
Also wish DJ L.A. Kendall a big fat HAPPY BIRFDAY!!!
Sunday, we think you should rest…or, go out and hopefully enjoy the sun, if there is any…or, check out "Mimosas with Mama" at The Grill on Broadway…it's a special birthday edition for the lovely REAL lady charms of burlesque star Kitty Baby!
Miss Queen Kitty Baby's Birthday Bruch at Mimosa's with Mama!
JULY 22: http://www.brownpapertickets.com/event/231211
*Be sure to purchase your brunch ticket for July 22nd.
Celebrate with me at the Hill's Fiercest Drag Brunch!
WHO: Everyone
WHAT TO WEAR: Something royal. A tiara, a crown, a sash, a scepter, or just your pretty face. Don't think of this as the birthday girl and her royal court, but more like a heads of state meeting. 'Cause you're ALL ROYALTY!
WHAT IS MIMOSA'S WITH MAMA? http://www.facebook.com/events/345440728823055/
Can't make it? No problem. You've known me for 20 years, but $20 for brunch at 2pm just isn't your thing? No problem. You've known me for a month and really love me, but you'd rather stay home and watch Kardashian re-runs? No problem. I STILL LOVE YOU ALL!!
Can't miss it? Get your July 22nd tickets here: http://www.brownpapertickets.com/event/231211
If none of these options work for you then leave town…Portland is having a Queer Music Festival this Sunday. Check it out!
Oh, and if you ARE in the area of the Block Party, please shower some love on Lobby Bar…the front door is inaccessible due to the event and obviously that's not good for business. Support Curtis, Paul and the Staff by sneaking in their zexy backdoor, located on 10th between Elliot Bay Books and the old entrance to Basic Plumbing/Tribe. They use this special secret hole for just such an emergency…it's also a great way to piggyback off the Block Party for free. You can see/hear the mainstage from their windows!
Take THAT, Block Party!
For more events, check out our Weekend Calendar and the Main Calendar!