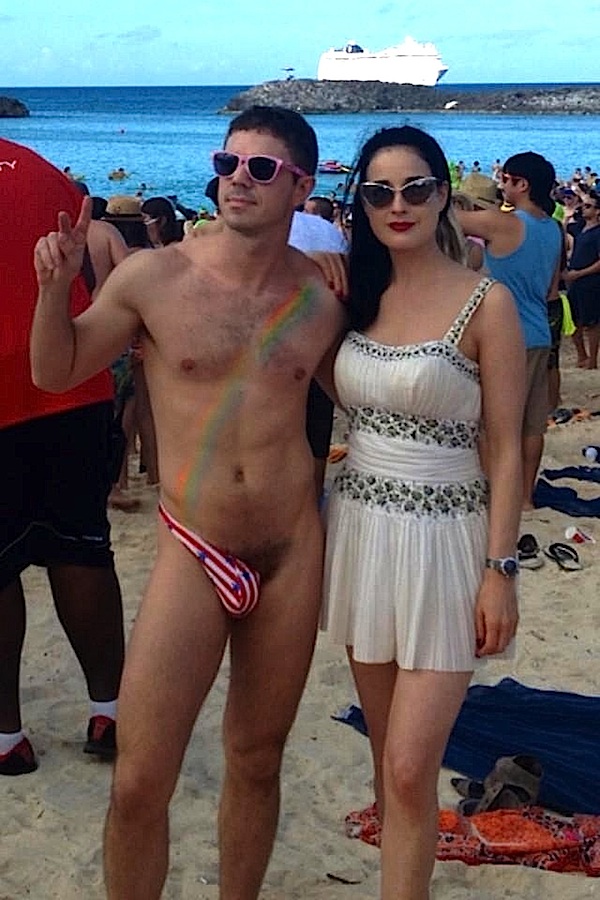 Two of the hottest people on the planet, together at last.
Really. This is the ideal lust object photo. Dita Von Teese is ridiculously attractive. Jake Shears is sex on a stick.
We want to to go to there.
Also: how is that…BAND AID of a swimsuit adhering itself to Mr. Shears' sex stick?
Glue?
Gravity?
Tags: Dita Von Teese, Jake Shears