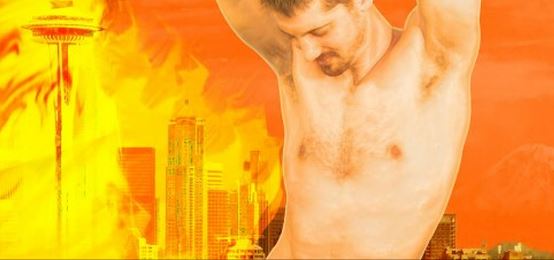 "XL Weekend" the hugely popular annual Labor Day Weekend party for da big bears in the homohood is so popular that they've decided to throw a "Spring Peek" this weekend for your Memorial Day pleasure. Here's what they want you to know about it:
The locals loved the XL Weekend parties so much that they've been asking us to throw them monthly. I don't think our livers can handle that sort of excitement, but we're ready to give you the next best thing: an XL Weekend Spring Party Preview. Memorial Day Weekend, May 25th, 26th, and 27th, we're putting a party package together for all of our bears, cubs, and admirers, and showing them what XL Weekend for fall of 2013 is going to be like.

While it's not a full XL Weekend experience with the day time tours and 16 hours of daily bearcation experiences, these parties will give you a preview of the kind of fun that XL Weekend over Labor Day has in store. So whether you're a local, or you're interested in visiting Seattle over Memorial Day weekend, we'll show you a great time with theXL Weekend Spring Party Preview.

If you've already bought your XL Weekend 2013 pass, the XL Weekend Spring Party Preview events are included as part of your XL Pass purchase.
There are several events to choose from…XL Gaymers can get their geek on, this Saturday at Raygun Lounge…followed by a Beer/Bear Bust at CC Attles. Sunday, the 26th, kicks off with Brunch and Dirty Bingo with Honey Bucket at CC Attles, then the Bulge UnderBear Party at The Seattle Eagle. On Monday, Memorial Day, there's a rooftop bbq at The Lyric.
Beats trying to camp in the drizzly, grey rain…
Tags: XL Weekend, XL Weekend Spring Peek