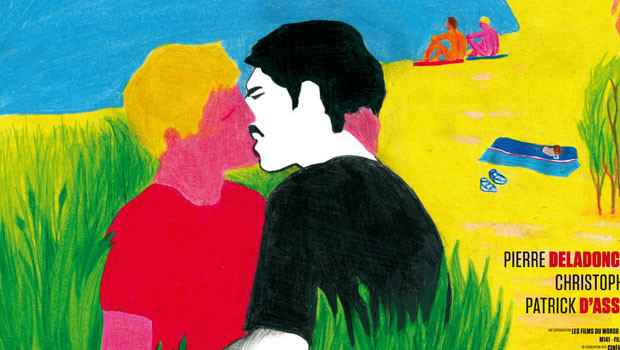 It's STEAMY!
"L'Inconnu du Lac" aka STRANGER BY THE LAKE, the French film that won love at this year's Cannes Film Festival but also some controversy, is now making waves in Lebanon. Government officials have banned the gay themed thriller from screening at the Beirut Film Festival.
Stranger By The Lake won Alain Guiraudie a best director trophy in Cannes' Un Certain Regard section in May. In June, the French film met with controversy when its posters were pulled in two Paris suburbs after locals complained they were too shocking. Now, the movie has been banned in Lebanon. The gay-themed pic was to screen at the Beirut Film Festival this coming Saturday, but a security official said the Interior Ministry's censorship board has deemed it does "not meet its criteria."
Fortunately, Seattle is slightly more liberal than the Lebanese government and STRANGER BY THE LAKE will make its Seattle debut as part of the 18th annual Seattle Lesbian & Gay Film Festival on Saturday, October 19 at Pacific Place Cinema at 7pm. It's just one of the many films and events you MUST check out during the festival which opens this coming Thursday, October 10 with I AM DIVINE at the Cinerama and runs through Sunday, October 20. Check out the website AND/OR grab a catalog at a venue near you.
Check out the trailer…ZEXY!!!!
Tags: Banned Films, Cannes Film Festival, Queer Film, sgsapp, Stranger By The Lake, Three Dollar Bill Cinema, Zexy Films