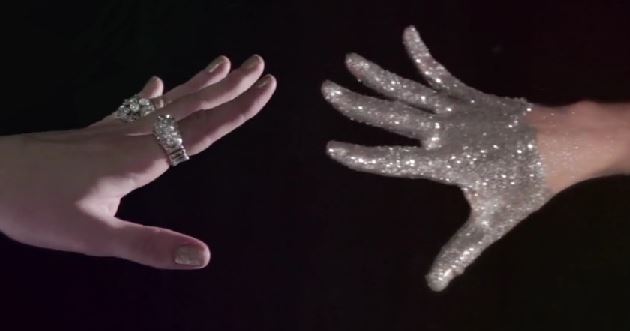 UGH.
The weather outside right now is DREADFUL! Grey, drizzlepissy and chilly.
WE HATE IT!
But, we love this new video nasty brought to you by the fine folks from FEROCIOUS MEMORIES and FIERCE QUEEN, two great taste treats that taste great TOGETHER! They're teaming up for a HUGE party on April 25, 2014 at Neighbours. But, before we talk more about that orgy, let's check out this nasty sex tape…
(This video is so awesome it's invented a new art form:
GLITTER PUKE NOIR!)
Ferocious Memories vs. Fierce Queen featuring Hi Fashion // Friday 4.25.14 from Nark Magazine on Vimeo.
The two parties are being joined together in UnHoly Wedlock on Friday, April 25 at Neighbours courtesy of Nark Magazine. Grab tickets over HERE. It'll be a perverted little springtime treat combining messy/fierce drag queens, killer djs and a lovely LIVE performance from Hi-Fashion who are STILL proclaiming they are NOT MADONNA!!!
(Bitch, we KNOW! We LIKE you…not so crazy about The Real Deal…stick a fork in her! She DONE!)
(I digress)
ANY WHO…here's MORE info about the event, all scraped from the Facebook invite. AND, if you buy tickets to THIS party, you'll get a special DISCOUNT CODE for NARK MAGAZINE's Seattle Pride Weekend events including GENDER BLENDER.
Sweet.
More glitter pukey info on Ferocious vs Fierce:
FEROCIOUS MEMORIES, the party to remember, not to forget… and FIERCE QUEEN, the live-reading lip-synching cunty competition drag show for Seattle's new and up and coming queens… are joining forces on FRIDAY APRIL 25TH at NEIGHBOURS NIGHTCLUB w/ Hi Fashion (LAX) performing LIVE! 

*FIERCE QUEEN COMPETITION BEGINS AT 11PM SHARP*

*PRESALE TIX: http://www.ferociousmemories.com/

————————–————————–—————-

Ferocious Memories! It's like prom, except you're legally drunk and hopefully not pregnant! Nark Magazine presents the party to remember, not to forget, featuring an all star cast of kings and queens and music machines.

Dancing Tunes provided by:
*Futurewife ( PYT Records, Beam Me Up)
~~~~~~~~~~~~~&&&~~~~~~~~~~~~~
*NARK (Nark Magazine, Dickslap)

LIVE CONCERT by:
*Hi Fashion !!!!!
Coming in from LA, Jen and Rick and their sexy as hell dancer crew, known as Hi Fashion, are coming to show you how it's DONE.. for the first time at a Nark Magazine event since Pride 2012. Sprechen Sie Hi Fashion?
Check out http://theworldofhifashion.com/

Special guest gogo dancers….
* Baby Bear (Brendan David), Christopher Darling & Rich Kelly! (@richkellyxxx richkelly.tumblr.com) Soak in all the sites!

FIERCE QUEEN?
This is more than just a potential memory, it's also a competition, to name Seattle's next (and 2nd) FIERCE QUEEN. Back in January we brought out all the new and up and coming queens to battle it out in the Eagle cage.. tears were shed, TEETH were lost, glitter was strewn about and basic bitches were shut down, but one queen came out on top, miss Cherry Sur Bête! And she'll be returning to help us crown the next FIERCE QUEEN, this time on a bigger stage at Neighbours Seattle.

The winner of April's FIERCE QUEEN will receive a sickening supply of cash and street cred and several, maybe even TENS of adoring fans, not to mention the official Fierce Queen CROWN, you better get the crowd on your side if you want to take home that monay honay!

But to do so you'll have to survive the reading of a lifetime with your cunty drunk judges Amo A Nia, Urethra Franklin and Cherry Sur Bete reading you to filth, don't take it personal if you want to come out on top!

This time queens will be put through a challenge or two AND the top queens will have to win a fierce lip-synch challenge if they wanna take home the crown!

This months FIERCE QUEEN CONTESTANTS ARE…
* Cucci Binaca
* Cun Tella VonTease
* Autumn Equinox-Weinstein
* Siren Hung Majesty
* Neu Ro Ses
* DieAna Dae
* Lady Poison
* Hellen Tragedy
+ we will accept ONE queen from the crowd that wants to compete, come ready (BRING A CD)

(BE IN THE KNOW: Keep track of future Fierce Queen early signup calls by following http://www.facebook.com/narkmagazine )

*Fierce Queen is about keeping drag FUN and for scoping out the next big thing to come out of Seattle (cuz hey, we tend to provide a lotta big queens, dontchya think?). It is also about bringing the fun back to drag and to the contest by involving the audience, no longer do you have to just stand there sipping your vodka soda while some queens punches and kicks to the sounds of every pop song you've ever heard… now its up to you to show the judges who you really love! We know talent hides under more than just one pair of fake lashes out there and we can't wait to see it!

Also.. Get your live portraits drawn by Michael Horwitz !

***********************************
FRIDAY APRIL 25TH
at NEIGHBOURS NIGHTCLUB, SEATTLE
9PM Doors!
11PM Competition!
After the Competition: HI FASHION

$16 ADV TIX : ferociousmemories.com
Tags: Ferocious Memories, Fierce Queen, Glitter Puke Noir, Hi-Fashion, NARK Magazine, Neighbours, sgsapp