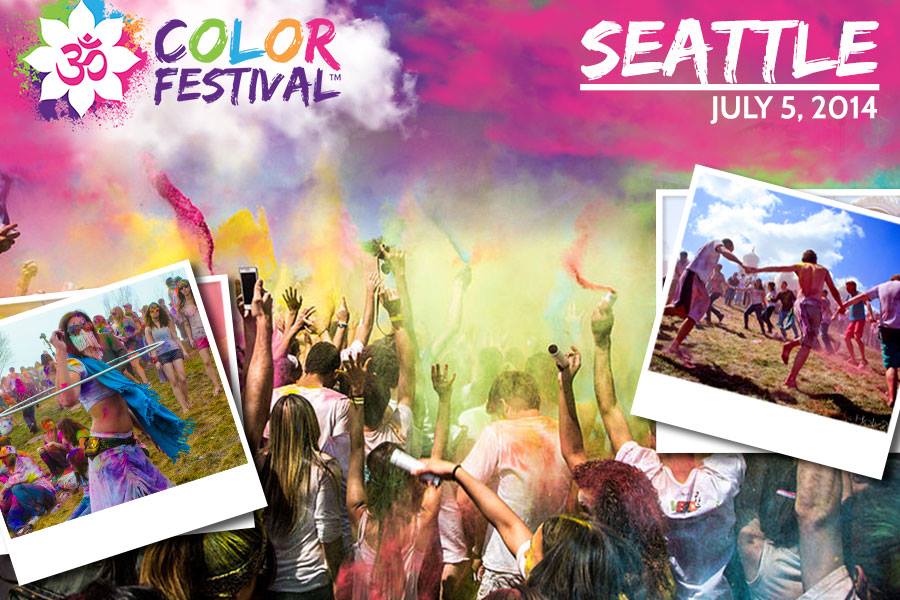 Who doesn't j'adore a little cultural appropriation!
Color Festival.com is bringing a bit of India to the Land of Moss and Passive Aggression.
When Caru Das held the very first Festival of Colors at his Krishna Temple in Spanish Fork, Utah, there were 17 people in attendance. 15 years later, more than 80,000 people from around the world travel thousands of miles each year to attend this amazing event.

Now we're bringing it on the road so that YOU can experience this transformative celebration of color, music, and culture.

With roots in ancient India, Color Festival is a joyful reminder to cast away bad feelings and throw worries to the wind. Join the throngs of people laughing, playing, dancing, eating, and filling the sky with clouds of bright color.

With an incredible line-up of live musicians, dancers, yoga instructors, and more, Color Festival is an unforgettable experience that will help you re-center your life on what matters most, and create memories to last a lifetime.

In India, the Festival of Colors (Holi) announces the arrival of spring and the passing of winter. The festival breathes an atmosphere of joy and love. People embrace each other in a spirit of reconciliation, forgiveness, and gratitude. Every nook and corner presents a colorful sight: young and old alike covered in color, singing, dancing, laughing together.

Holi has long traditional links with several legends. Learn more about Holi HERE!
The hippy dippy/messy wessy experience of love and veggie dyes is coming to Seattle Center this Saturday, July 5 from noon to 5pm. It's like a Gay Pride Flag blew up in your face.
But, it ain't free….grab tickets here.
You'll be washing magenta out of your various holes for WEEKS to come….
SWEEEEEEEEEEEEEETTTTTTTTTTTTTT!!!!!!!!!!!!!!!!!
Tags: ColorFestival.com, family-friendly, Holi, Seattle Center, sgsapp, Yoga