We adore the just released poster for one of our favorite autumn film festivals. Returning for year 22, the Seattle Polish Film Festival is growing. It lasts for two weeks and runs October 5th through the 19th with screenings at TWO venues. The first weekend will feature a very special program: the remaining films from Martin Scorsese Presents: Masterpieces of Polish Cinema will screen at the Northwest Film Forum from October 5th to the 9th. The first part of the Scorsese series screened a couple months ago; the wrap up features some of the most powerful Polish films ever made from directors like Andrzej Wajda, Krzysztof Kieślowski and Krzysztof Zanussi who is scheduled to be present for screenings of his films, The Illumination and The Constant Factor.
From NW Film Forum's site:
When Martin Scorsese traveled to Poland to accept an honorary degree from The Polish National Film, Television, and Theatre School in Łódź — the institution that birthed the famed "Polish Film School" of the 1950's and 60's, which put Polish cinema on the map, he knew he needed to bring the great masterpieces of Polish cinema back with him.

In the months following the visit, Scorsese chose twenty-one recently restored Polish masterpieces by directors such as Andrzej Wajda, Krzysztof Zanussi, Andrzej Munk, Jerzy Kawalerowicz, Aleksander Ford, Krzysztof Kieślowski, and others for a North American tour.

Northwest Film Forum and the Seattle Polish Film Festival will present seven of these Polish classics in October. Each film has been digitally re-mastered and brilliantly restored on newly subtitled DCPs.
Other films scheduled include Kieślowski's brilliant Blind Chance, (which was ripped off for the mediocre Gwyneth Paltrow vehicle Sliding Doors) and A Short Film About Killing which was part of Kieślowski's series of films that formed his masterwork, The Dekalog where he made 10 films based on each of the 10 Commandments. And, master filmmaker Andrzej Wajda is represented by two of his most powerful films…1958's Ashes and Diamonds and 1981's Man of Iron. Both are highly recommended but Ashes and Diamonds is my favorite of the two, a terse look at a Polish village on the last day of World War II and its affect on Maciek, a young Polish resistance soldier. The black and white cinematography by Jerzy Wójcik is worth the price of admission alone; it's a gorgeously lush masterpiece with a gorgeously charismatic star, Zbigniew Cybulski who died young, a victim of a train accident.
The Seattle Polish Film Festival then moves to SIFF Cinema at The Uptown for the rest of its run. Schedule of films at that venue to be released later this month. Check back at the website and their FB page for more info.
October is a GLORIOUS month for cinema in Seattle!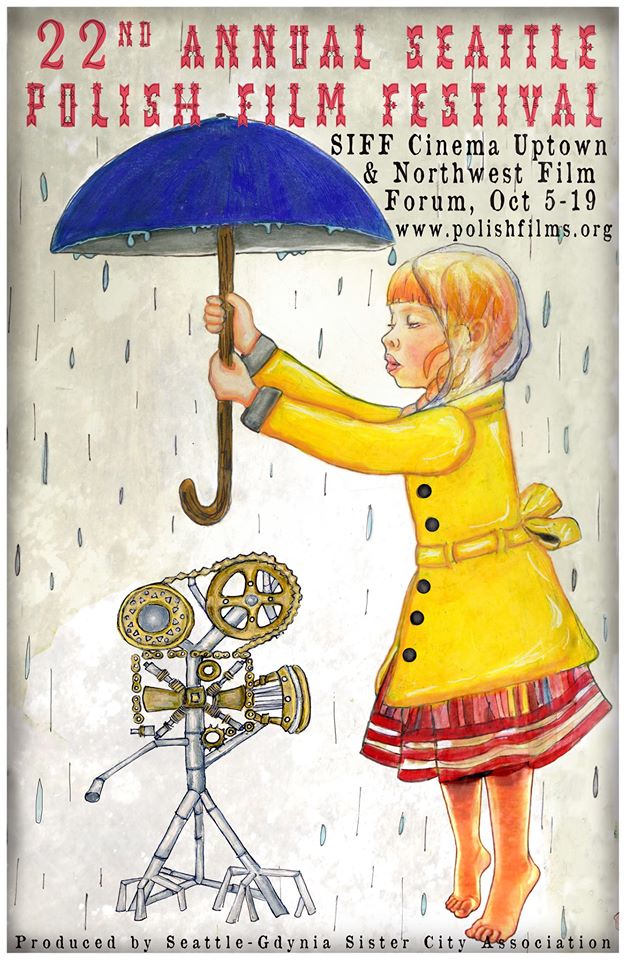 Tags: Martin Scorsese Presents: Masterpieces of Polish Cinema, Northwest Film Forum, Polish Film, Seattle Film Festivals, Seattle Polish Film Festival, sgsapp