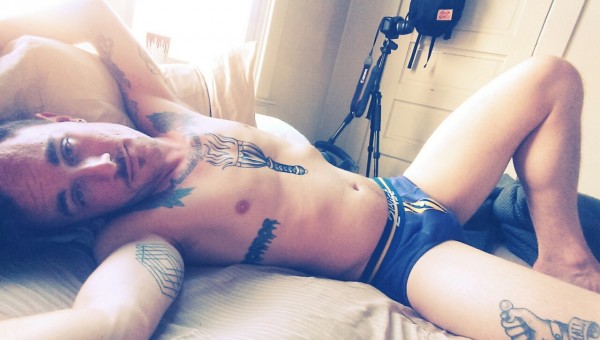 Welcome back to #TheSeattleTParty where I, Brad Gilligan, interview virtually anyone I want. One week it could be a drag queen, the next week it could be a go-go boy, and maybe even a 'Drag Race' star. Who the fuck knows, really!? All you need to know is that I love getting the juice spilled out of people, in more ways than one.
Today's guest is the adorable Kyle Ford of Portland, OR better known on the interwebs as Kid Zombie. I actually got to meet Mr. Ford briefly during Portland Pride last year, but partied with him at all of the Nark Magazine events during Seattle Pride. I felt like he was consistently smiling, which was refreshing. Since then, I have followed him across the fast and furious land we call the Internet and boy is it a wild ride.
**************************************************
Seattle Gay Scene: First order of business is your Internet handle Kid Zombie. Where did that handle originate from?
Truth be told, there are no real origins to my online handle! I've personally always been a real horror fanatic. In an odd twist, I've always had nightmares about zombies since I was a kid. I think the meld of the two together was a forward projection of my nightmares. I've referred to myself on more than one occasion as "The only man alive feared by the walking dead." That actually comes from Hammer Films classic Captain Kronos: Vampire Hunter. Easily one of their most underrated films.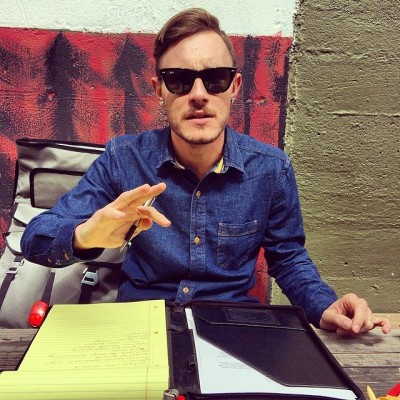 You run two Tumblr pages. One of them is described as a "culmination of five years of weirdness," while the other one is a straight up porn blog. What sucked you into the vast world of Tumblr in the first place? How fun is it to keep those up and running?
I recently celebrated me 6th Tumblr birthday on March 3rd. It's a date forever etched into my mind! I joined the site based on a recommendation from my friend Jeremy Perkins and the site and I didn't really jive together at first. At the time, I was still sucked into the likes of a pre-timberlake Myspace. It wasn't for another full year that I got the hang of it and the journey began.
Tumblr is the place where I escape to, the place where I can always be myself, and where I found out who I could really be through self-acceptance and love. There are some ugly and mean people on there, but that only fuels my desire to push myself. If I don't get an anonymous inbox message telling me to kill myself at least once a day, I'm not doing my blog right.
From what I have gathered, pizza and butts are your two of your most favorite things. Why do you like pizza so much and what toppings are your favorite? 
Pizza and I have always had a very symbiotic relationship. If I have a hard day, I come home and pizza is always there for me. Pizza never yells at me, pizza always wants to cuddle, and pizza is a great listener. My favorite toppings are easily pepperoni and olives! I'll get wild sometimes and throw some green peppers into the mix or some anchovies. Gross, I know.
And what about butts?
If I'm to get to the meat of it so to speak, it's butts and thighs. You can always tell when a man is going to beat it up the right way when he has a fat ass and thick thighs. It's where the tops power comes from! Plus the feelings of the butt flexing with every thrust only fuels my addiction! The more toppings on my butt the better.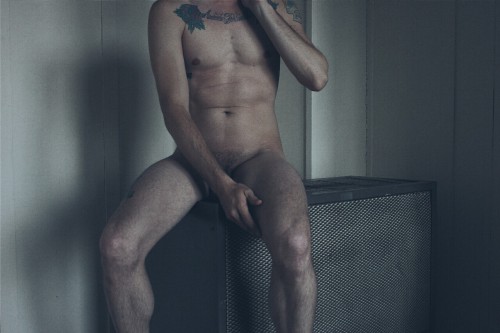 Speaking of which, it's no secret that you are a big exhibitionist. What is it about being naked that really gets you going?
My love of exhibition and being nude comes from a place of love. There is no one else living on this earth like Kyle Ford! Growing up my nickname was "faggot!" and after years of hearing that it sort of breaks you down. I found by putting myself out there, regardless of negative criticism, that it helped me build a thick skin. I basically taught myself to love every inch of my body. There is an undeniable feeling of freedom that comes from being naked and putting yourself out there for the world to see. At this stage in the game, I kill myself in the gym 5 days a week and I want the world to track my progress with me. I guess now that I've build a base of people that even remotely care about what I'm doing, I have to feed the machine. It's going to be rad to look back at all of this when I'm 60 and see this documented progression through social media.
What's the most awkward/best situation you've ever been in?
It's easily the first time someone recognized me from online and wanted a picture. I'm still dumbfounded and incredibly humbled.
When will we see your drag alter-ego Hellena Keller again?
Oh poor, poor Hellena. She was channeling some Karen Carpenter too hard and ended up in anorexia induced coma in California. I have heard a very small rumor though that she will be back in the PNW sometime this summer. She recently astral projected into my life to inform me of her return. She'll soon be back better than ever!
Let's say you were offered to travel back in time to a 1974 Disco. Who and what would you bring with you?
Cocaine and rollerskates.
Let's play word association real quick like. Give me the first word that comes to your mind when you see this person, place, or thing.
Oreos – Mark Wade
Summer – jorts
Masc4Masc – *eye roll*
Jockstraps – uniform
Poppers – heaven
Katey Pants – goddess
Hillary 2016 – Elizabeth Warren
Bearded Men – done
And finally, if you could be any shade of lipstick, what would it be?
Hellena Keller's signature lip color: Film Noir by MAC Cosmetics.
Tags: Kid Zombie, The Seattle T Party