The 10th Annual Seattle International Dance Festival (SIDF) is in full swing! With dozens of indoor and outdoor performances by more than 200 international artists, South Lake Union is coming alive with contemporary dance. Each year SIDF brings in regional, national and international dance artists and this year's dance troupes hail from Mexico, Venezuela, Hong Kong, Vancouver and both coasts of the U.S.
This 10th edition of the festival celebrates Khamabtta Dance during their 25th anniversary season, and the closing weekend moves to the historic Moore Theater and will feature both Spectrum Dance Theater and Mexico's Ciudad Interior Contemporary Dance Company.
Although you may have missed some of the early showings, here's what you can still catch:
Spotlight: Artists Perspective
Thurs. June 18th, 7:30PM – Raisbeck Performance Hall
This is a new program curated by festival director Cyrus Khambatta and choreographer Erin Nichole Boyt that focuses on Seattle-based artists, who address specific themes in their work including equal rights to the environment and finding Zen in life.
This series includes artists:
Jovon Miller presents Elemental War, a look at the elements and their ultimate ability to rule over the earth.
Karin Stevens navigates in Dormant, Exploding Syndrome, Ashcloud layers of meaning, movement, and spatial patterns shift between the abstract to deeply human moments.
Constanze Villines (re:flexion) presents I tend to leave them alone, a dialogue in form of a spoken and danced monologue about losing one's love and the decisions we have to face in life.
Xaviera Vandermay with her 3rd Shift Dance group extends the much vaunted work she did for the festival in 2014 with American Voices, an exploration of the voices of our country, that inspire the current generation.
Back by popular demand, mixing media and cultures, the choreographers Erin Boyt (Seattle), Daphne Ma (China, Peru, Seattle, Atlanta), andConstanze Villines (Germany, Seattle) present this second installment with their respective companies.  Traducción/Translation 2.0 – explores human translation between different forms of media, electronic devices, and social networking.
INTER|NATIONAL ARTISTS SERIES Program A
Fri. & Sat. June 19th & 20th, 8:00PM – Raisbeck Performance Hall
The second weekend in the festival's Inter/National series features artists from near and far with local favorite badmarmarDance (Marlo Martin). This company is a bold, succinct, and emotionally driven local modern dance troupe. In this feels like a rut or a groove…depends on how you look at it, director Marlo Martin has put together a dream team of dancers, each a subtle, intentional, and thoughtful performer. Don't miss the opportunity to catch this Seattle favorite.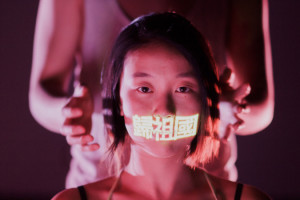 Hong Kong Exile (Hong Kong, Vancouver, Canada) presents NINEEIGHT a sensory-driven, multimedia dance theater work inspired by Mo Lei Tau, a phenomenon of absurdist, comedic film, that emerged in Hong Kong in the 1990's. Through mainland China in 1997, reflecting on personal fractures, disorientation, and the significance of a 'motherland' in times of political, social, and geographical transition.
INTER|NATIONAL ARTISTS SERIES Program B
Sun. June 21st, 7:30PM – Raisbeck Performance Hall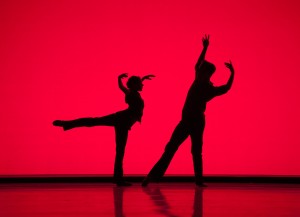 Following their brilliant commission melding Ballet and Hip Hop/B-Boy for the 2014 festival, Jerome Aparis (Massive Monkees) and Ezra Thomson (Pacific Northwest Ballet) pick up where they left off, treating audiences to a second whammy of their collaborative genius. This work will employ elements of last years' piece, divided into three sections with original music by William Lin Yee.
Dancing People (Ashland, OR) impressed local audiences in 2013 with their precision, ferocity, and emotional content and will be presenting their latest work Love and Navigation: Determining Position, Course and Distance Traveled.
Sanity Café
Thurs. June 25th, 7:00PM – Location to be announced 24 hours prior…
Alcohol served…Discussion encouraged…Location secret.
An evening, cabaret-style performance event in a secret location somewhere near South Lake Union. This year selected dance artists will pair with artists from the theater world (designers, actors etc.) and have a week to create a work based on a theme given to them by the festival's opening night audience.
INTER|NATIONAL ARTISTS SERIES
Fri. & Sat. June 26th & 27th, 8:00PM – The Moore Theater
The festival will close with a continuation of the celebration of KDC's 25th Anniversary highlighting international artists from Mexico and Donald Byrd's local Spectrum Dance Theater.
Spectrum Dance Theater (Seattle) will perform Truth and Betrayal by Seattle-based choreographer Cyrus Khambatta. The work, impeccably performed by Spectrum dancers, is the first in a series of ten, one created each year to form a contemporary decalogue on moral and psychological dilemmas of our time.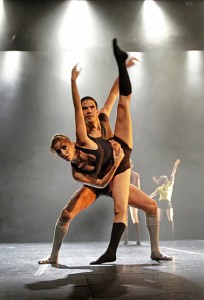 Ciudad Interior based in Queretaro, Mexico is back at SIDF with their latest work. This astounding company, which has won numerous national awards, presents Kinetica, exploring physical objects, our relationship to them, and the stories they tell.
VIP Closing Party
Sat. June 27th, 9:30-11:30PM – The Moore Theater
Join artist, Donald Byrd, Spectrum Dancers, Ciudad Interior Dancers of Mexico, as well as festival director, Cyrus Khambatta and surprise performer guests, as they toast and celebrate the completion of the festival with a complimentary glass of wine after the last performance. The party will commence immediately following the final performance.
TICKETS:
Tickets to all paid performances are $20 in advance, $25 at the door (Students are $17 in advance $20 at the door). A 2-Show pass is $35, the All Festival Pass (8 shows) is $55 and access to the VIP Closing Night Party is included in the Premiere All Festival Passes, but can also be purchased as an add-on ($25) or stand-alone ($35) through The Moore tickets. All details, including performance times, locations and ticketing information are available at www.SeattleIDF.org.
Tags: Ciudad Interior Contemporary Dance Company, Khamabtta Dance, Seattle International Dance Festival, SIDF, Spectrum Dance Theatre, The Moore Theatre