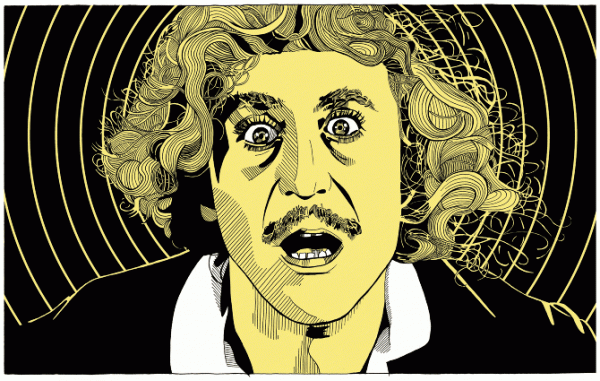 He crafted a number of iconic performances in films stretching from the late 1960s through the 1980s.
How do we remember legendary actor/writer/director GENE WILDER who passed away today at the age of 83? For his Oscar nominated turn at the neurotic Leo Bloom in Mel Brooks' original film of "The Producers"? Or, as the co-writer/co-star of Brooks' profane western spoof, "Blazing Saddles"? For his onscreen partnership with Richard Pryor in four films including the mega hits, "Silver Streak" and "Stir Crazy"?
Really, I think it has to come down to TWO roles…obviously his work starring as Willy Wonka in the beloved children's film "Willie Wonka and the Chocolate Factory" based on the novel by Roald Dahl is his most iconic role. But, he needs to be equally revered for his brilliant performance in Brooks' spoof of Universal horror films of the 1930s, "Young Frankenstein" which in my view, is not only Wilder's best comedic acting, but Mel Brooks at his best as a director. It's a very funny, very clever movie.
But, Gene Wilder can also be remembered for many other great performances, on stage, in film and on television. He also wrote fiction and a memoir. He's much admired in Hollywood for his tender devotion to his third wife, comedic actress Gilda Radner as he cared for her in her cancer battle which she ultimately lost.  By all accounts, Gene Wilder was not only a very talented man, but a very kind and respected figure in his community.
A big Fizzy Lifting Drink toast to the incredible life of Gene Wilder.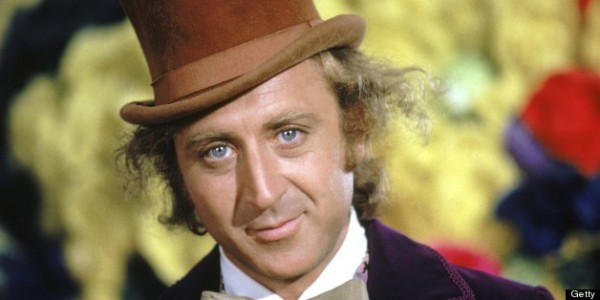 Tags: Gene Wilder