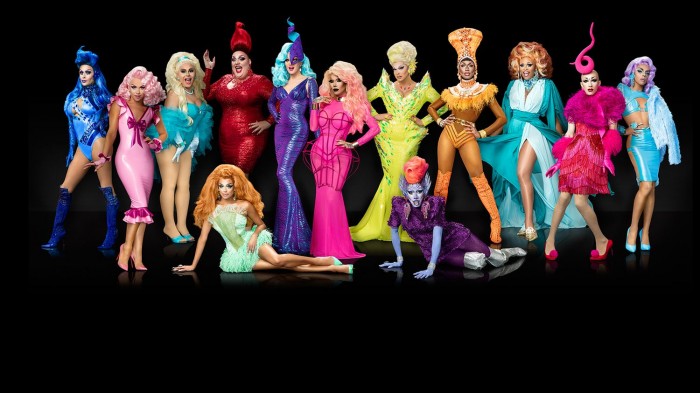 Season 9?!?!?
Aren't you a tiny bit shocked "RuPaul's Drag Race" is still a big hit after all this time? The "reality" competitive drag queen talent pageant show created by and starring RuPaul Charles has come a long way from its cheezy cheap beginnings filming its first season in the Hollywood basement of its production company World of Wonder. We've always surmised they must have had a budget of $1.95 and a buck fiddy of THAT went towards a jar of Vaseline to coat the camera lens to help disguise the fact that first go round was filmed in a dingy basement.
Rumor has it that Tammie Brown didn't quit the show because she was uncomfortable in a competitive setting…gurlfriend was scared of being eaten by those notorious Hollywood Boulevard rats and vermin!
(I keed, I keed…mostly.)
Nowadays, "RuPaul's Drag Race" gets to film in a fancy schmancy Hollywood studio space…the ghosts of Arnold the Pig and Granny Clampett wander the same sound stages where Robbie Turner and Derrick Barry have trod!
There are 13 contestants this year (interesting that they're continuing to go with a smaller cast…) and 4 of them are from NYC/Brooklyn which continues a recent theme of favoring Gotham Gals. There's also 2 Vegas queens and a quasi Brit…"Charlie Hides" is U.S. born but married to a Brit and lives in London, UK. There's also two southern gals, an L.A. based queen and two from the Midwest.
No Pacific Northwest talent on Season Nine either.
Also: no premiere date for this season other than "Spring". We're surmising a March premiere.
From the LOGO press release which very quickly gets in the fact RuPaul won an Emmy last year for hosting RPDR:
Emmy® Award-winning host RuPaul is taking the new season of Logo's "RuPaul's Drag Race" to the nines with the highly anticipated return of the groundbreaking competition series and revealing the next royal court of Queens set to compete for the crown.


"'RuPaul's Drag Race' Season 9," said executive producer RuPaul Charles. "Now more than ever!"


Coming this spring, the season nine premiere extravaganza features a shocking opening that will go down as one of the most jaw-dropping moments in "Drag Race" history.  Additionally, it will unveil a court of cut-throat Queens each competing to snatch the crown and strut away with a $100,000 cash prize and the coveted title of "America's Next Drag Superstar." Along the way, they'll face an unpredictable competition and deliver watercooler moments as these talented ladies of drag join the fabulous 100 Queens who fought for the crown before them.
Here are the 13 contestants. For photos of all of them and bios, go to the LOGO website.
Aja
Brooklyn, New York
TW: @ajathekween, IG: @ajathekween

Alexis Michelle
New York, New York
TW: @AlexisLives, IG: @AlexisLives

Charlie Hides
London, UK
TW: @charliehidestv, IG: @charliehidestv

Eureka O'Hara
Johnson City, TN
TW: @eurekaohara, IG: @eurekaohara

Farrah Moan
Las Vegas, Nevada
TW: @farrahrized, IG: @farrahrized

Jaymes Mansfield
Madison, Wisconsin
TW: @JaymesMansfield, IG: @jaymesmansfield

Kimora Blac
Las Vegas, Nevada
TW: @kimorablac, IG: @kimorablac

Nina Bo'nina Brown
Atlanta, Georgia
TW: @atlsexyslim, IG: @nina_bonina_brown

Peppermint
New York, New York
TW: @Peppermint247, IG: @peppermint247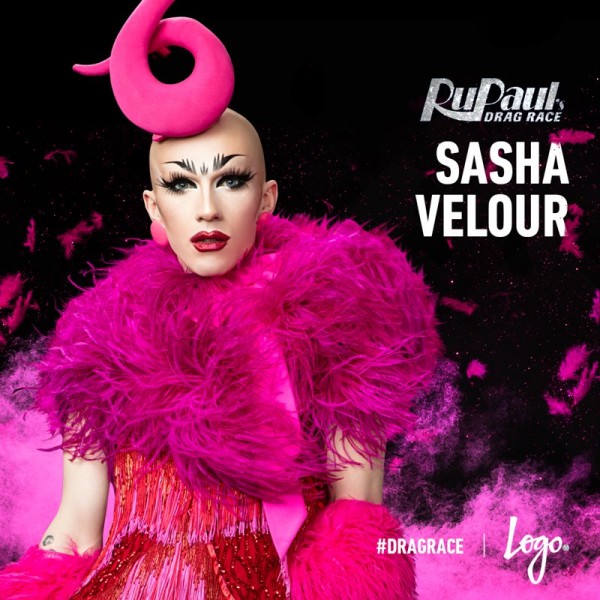 Sasha Velour
Brooklyn, New York
TW: @sasha_velour, IG: @sashavelour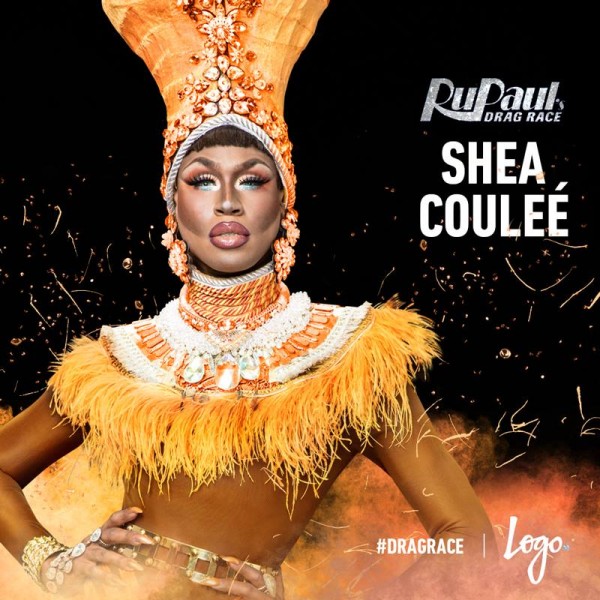 Shea Couleé
Chicago, IL
TW: @SheaCoulee, IG: @sheacoulee
Trinity Taylor
Orlando, FL
TW: @TrinityTheTuck, IG: @trinitythetuck

Valentina
Los Angeles, CA
TW: @AllofValentina, IG: @allaboutvalentina
There's already snark going on about poor Jaymes Mansfield who looks a tad out of place amidst all these highly polished jewels. The make-up is rough, the wig is shakey/bakey and the outfit is a wee bit "Costume City". Still…it should be pointed out that our own JINKX MONSOON, winner of Season Five also had a TERRIBLE promo photo which highlighted her then awkward make-up skills and trashy drunk mom persona. And, last year our own ROBBIE TURNER also had a meh photo.
Photos don't win Drag Race!!!!