Dickslap w/ MR TC (Glasgow, Optimo) – Friday 11.17 at The Eagle
November 17, 2017 @ 9:00 pm

-

2:30 am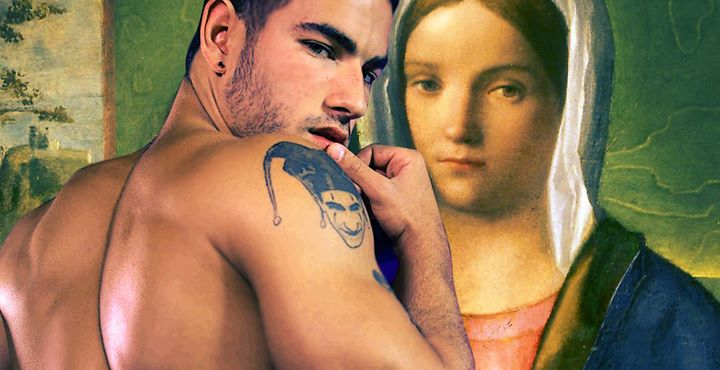 DICKSLAP! Third Fridays at The Eagle, a let loose scenario for boys and girls and more boys… a wonderland full of free beard rubs, slick hands and magical dancing gogo men, where the jello shots seem to just shoot themselves down your throat, and the sounds of the discotheque parade around and intoxicate you until you finally wake up from the dream, potentially next to someone you don't remember. Got it? – – beard rubs — techno – – u + me – –
Get some body heat lined up for this winter, it's already upon us, show us some freaky shit, live your life, be you. We have an extra special guest joining us this from Glasgow you don't want to miss..
SPECIAL GUEST-
MR TC (Glasgow, Optimo)
MR TC is a DJ & Musician based in Glasgow where he runs the Night of the Jaguar parties out of the Art School and releases his music on Optimo Music. (full bio below)
KADEEJAH STREETS (Innerflight)
NARK (Bottom Forty)
Discreet masc photos by Nark Magazine, jello shots by the ghost of Bill Cosby's career.
THE EAGLE
FRIDAY 11.17
9pm-2:30am
$2 off in GEAR (leather, fetish, etc)
Dads / Boys / Pups / Handlers / Pigs / Piglets / Sniffers / Chewers / Hanky Codes / Curious / Experienced / Shame-Free Zone / 2cool4rules / Dance Floor Friendly /
MR TC
MR TC aka Thomas Lea Clarke is a Musician and resident DJ at Glasgow's Art School Club, where his club night 'Night of the Jaguar' provides the city with an alternative type of dancefloor that embraces the weird, dark, slow, off-kilter and psychedelic productions that he has come to be known for through his releases on Optimo Music. His DJ sets move through genres without prejudice, incorporating post-punk, industrial, dub, wave, kraturock, left-field disco,tropical oddities, house and techno. The popularity of his productions (support from the likes of Optimo, Red Axes, Ivan Smagghe, Jennifer Cardini, Rebolledo, Manfredas and Lena Willikens) has led to Clarke being booked to DJ and play live increasingly regularly outside of his Glasgow base, playing the likes of Panorama Bar, Renate and Griesemuehle in berlin, MN Roy in Mexico City, Bar Club in Rotterdam and Nuits Sonores Festival in Lyon over the past year.For his live show he plays with a 3 piece band,reproducing and extending the energy of his records with synths, drum machines, samplers, effects, guitars and live drums.The past year has seen Clarke travel to Ghana along side Conal Blake (of Whilst and the MR TC live band) to carry out a collaborative recording project with members of the Tafi Cultural Institute; The resulting mini album 'Outside Rhythm' was recently released on JD Twitch's Autonomous Africa.
Related Events