Divas Take America
July 16, 2017 @ 4:00 pm

-

8:30 pm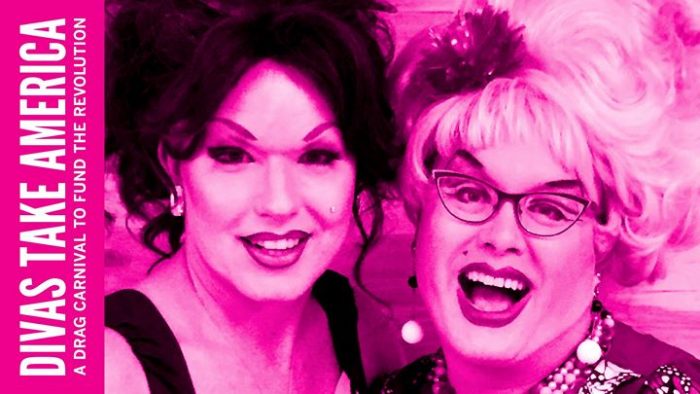 Divas Take America a Drag Carnival to fund the revolution. This year's event will be hosted by DonnaTella Howe and Sylvia O'Stayformore and promises to be an extravaganza of mayhem to fund the revolution being fought by Washington's Paramount Duty and Seattle Indivisible. Washington Paramount Duty is working in our state to hold the mini-Trumps in our state accountable, fully fund education, and help pass tax equity. Seattle Indivisible is working hard to keep the Republicans in Washington DC accountable to the citizens of this county. But they cannot do it alone. Every revolution has benefactors and supporters. And this revolution includes Divaland!
Save the date. Tickets and more details will be coming out soon.
Lovingly produced by Drag to the Rescue LLC. Cause every revolution should include a drag queen or two.
Artwork by Cellar Door Mercantile
Related Events