Fleetmac Wood presents Gold Dust Disco – Seattle
September 28, 2019 @ 10:00 pm

-

3:00 am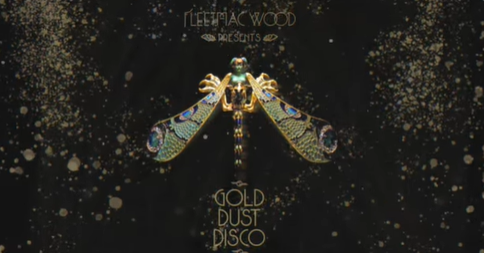 09.28 Kremwerk, Seattle
1809 Minor Ave #10, Seattle, WA 98101
22:00 – late
Tickets on sale now
http://bit.ly/fmwgddrnsetix (Restless Nites)
http://bit.ly/fmwgddsearatix (Resident Advisor)
Fleetmac Wood presents
Gold Dust Disco
With remixes and edits of Fleetwood Mac, crafted for the dance floor with Fleetmac Wood DJ's Roxanne Roll and Smooth Sailing
Dress Code: Metallically Magnificent
"It's as close as you'll get to raving with Stevie Nicks" Time Out London 2019
We call on Ancient Queens and Kings to twirl in decadence.
A gilded dance floor where mortals shine like the stars for one night.
Is it real? Or is it shadow and illusion?
They say:
Pure gold does not fear the furnace.
Since 2012, we have been hosting our tunnel-visioned event and celebrating the extensive back catalogue of Fleetwood Mac. With a curated and created assortment of remixes and edits we've shared our passion with like-minded hedonists all over the world.
Sounds like: http://bit.ly/fmwrhmixsc
Feels like: http://bit.ly/fmwrrytpt1
A warning:
If you don't like Fleetwood Mac at all, Stand Back, Stand Back. It's not advised that you take this journey to the Rainbow's End. Fleetmac Wood is a safe place that welcomes Mac fans of any gender and ethnicity. In the words of Mick Fleetwood "Be kind to one another", you'll make some fabulous friends. If you feel unsafe, harassed or uncomfortable please talk to security at the venue immediately – they are there to help.
Related Events