Haunted Bingo 2019
November 1, 2019 @ 7:00 pm

-

9:30 pm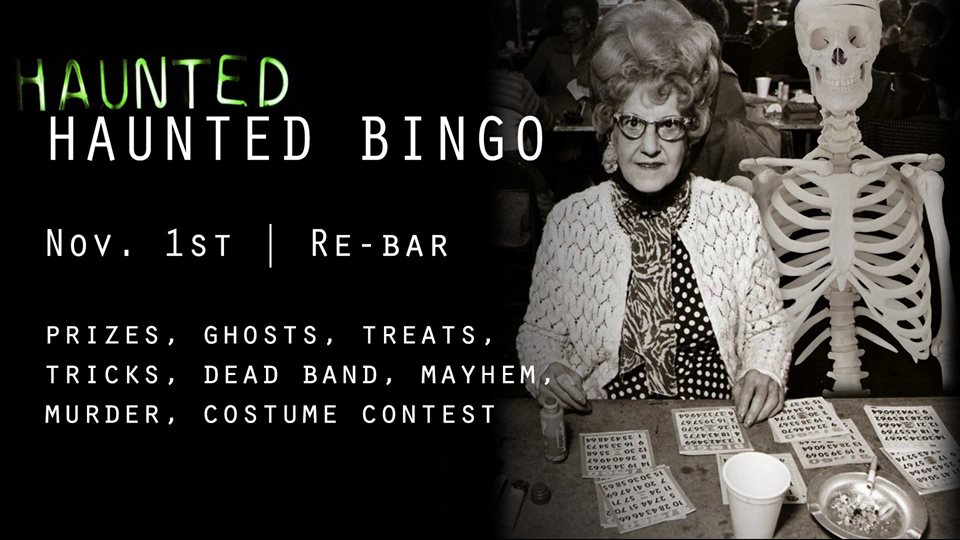 It's the day after Halloween, you're at Target reaching for a bag of discounted candy when you hear a phone ring — but you're alone in the aisle and your phone is on vibrate. A plastic skeleton taps you on the shoulder, and hands you an AT&T corded phone from 1992. You hold it to your ear and a raspy voice says:
Have you forgotten the Bingo Massacure of 1975… 75… 75.. O-75, O-75
Haunted Bingo is calling you, how will you answer?
Join us for bingo, dead band, contests, ghosts, prizes, tricks, treats, the Monster Mash, unusual performances, murder, judges, surprise guests, and more! COSTUME PREFERED, there will be a contest.
6:45 Doors Open
7:00 Band starts
7:30 Bingo Starts / things get spooky
9:30 Bingo Ends / you're still alive (maybe) / bingo haunts your dreams
Tickets $15 (includes 3 bingo cards)
bar is CASH ONLY
door tickets are CASH ONLY (if available)
additional bingo cards for sale CASH ONLY (100% donated to Be:Seattle)
Stuff your pockets with cash, leave normal at home, bring all your body parts and prepare to get haunted.
**brought to you by the weirdos behind Bingo for Fools, Bingo Apocalypse, and Bingo of Champions**
Related Events