Jeanette Winterson: Frankisstein Reading
October 16, 2019 @ 7:00 pm

-

8:30 pm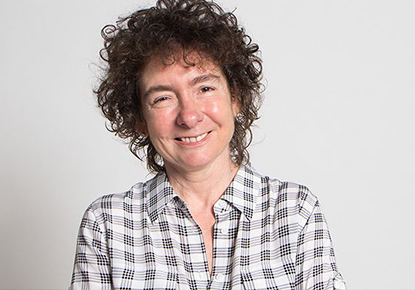 Bestselling author Jeanette Winterson will discuss her new novel, an audacious love story that weaves together disparate lives into an exploration of transhumanism, artificial intelligence, and queer love.

Description

Lake Geneva, 1816. Nineteen-year-old Mary Shelley is inspired to write a story about a scientist who creates a new life-form. In Brexit Britain, a young transgender doctor called Ry is falling in love with Victor Stein, a celebrated professor leading the public debate around AI and carrying out some experiments of his own in a vast underground network of tunnels. Meanwhile, Ron Lord, just divorced and living with his mom again, is set to make his fortune launching a new generation of sex dolls for lonely men everywhere. Across the Atlantic, in Phoenix, Arizona, a cryogenics facility houses dozens of bodies of men and women who are medically and legally dead… but waiting to return to life.

What will happen when homo sapiens is no longer the smartest being on the planet? In fiercely intelligent prose, Jeanette Winterson shows us how much closer we are to that future than we realize. Funny and furious, bold and clear-sighted, Frankissstein is a love story about life itself.

ABOUT THE AUTHOR:

Jeanette Winterson CBE was born in Manchester, England. After graduating from Oxford University she published her first novel at 25, Oranges Are Not The Only Fruit, to widespread acclaim and a BAFTA for her BBC TV adaption. Twenty-seven years later she revisited that material in the bestselling memoir Why Be Happy When You Could Be Normal? She has written 10 novels for adults, as well as children's books, non-fiction and screenplays. She is Professor of New Writing at the University of Manchester. She believes that art is for everyone and it is her mission to prove it.

ABOUT OUR PARTNERS:

Manchester UNESCO City of Literature is dedicated to pursuing excellence in literature on a local level, engaging as many citizens as possible in a dynamic culture of words and encouraging the creation and sharing of stories. Learn more at manchestercityofliterature.com.

Seattle City of Literature is a nonprofit organization dedicated to serving our city's literary community by connecting it to the world. Learn more at seattlecityoflit.org.

PRAISE FOR THE BOOK:

"[A] dazzlingly intelligent meditation on the responsibilities of creation, the possibilities of artificial intelligence and the implications of both transsexuality and transhumanism… Winterson's great gift as a writer… is the ability to inject pure thought with such freewheeling enthusiasm and energy that ideas take on their own kind of joyous life. Frankissstein abounds with invention… Deeply evocative historical realism balanced by hilarious, almost bawdy set pieces… A work of both pleasure and profundity, robustly and skillfully structured."―Guardian

"Sparky, funny and finely calibrated to ask weighty questions with the lightest of touches, Frankissstein is romantic, unsettling and beautifully written."―Sunday Express

"A surge of inventiveness… Frankissstein is a book that seeks to shift our perspective on humanity and the purpose of being human in the most darkly entertaining way… gloriously well observed."―Observer

"Hilarious but serious time-travel gambol with Frankenstein: modern doubles into AI, cryogenics, and sexbots. (Hint: Mod. Byron does not come out of it well.)"―Margaret Atwood

This event is supported by The Seattle Public Library Foundation, author series sponsor Gary Kunis, and Seattle City of Literature. Thanks to media sponsor The Seattle Times. The event is presented in partnership with Manchester UNESCO City of Literature, Seattle City of Literature, and Elliott Bay Book Company. Books will be available for purchase at the event.

Notes

Library events and programs are free and everyone is welcome. Registration is not required.

Podcast

This event will be recorded for podcast.

Have a question?

Ask Us

Contact Phone

206-386-4636

Contact Info

*Central Library

Room Capacity

Space is limited at library events. Please come early to make sure you get a seat. Due to the fire code, we can't exceed the maximum capacity for our rooms.
Related Events