Nark Alternative Pride: Pride is For Everyone 2019 – 27 Hour Party
June 29, 2019 @ 5:00 pm

-

June 30, 2019 @ 8:00 pm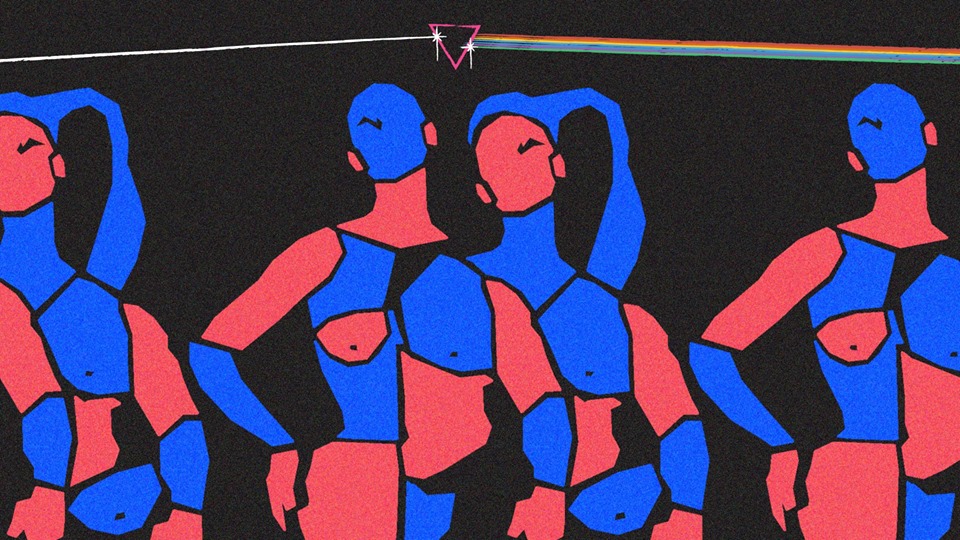 ▼ PRIDE IS FOR EVERYONE ▼
Nark Magazine and Bottom Forty present our biggest party of the year, featuring 2 stages, 3 levels, a bevy of local art, installation, kink, fetish, demos and 27 consecutive hours of dance brought to you by some of the best this beautiful and amazing city has to offer in a one-time only space.
This is a pride party for everyone, everybody and every body, because love and dance floors are not exclusive, dress to the high heavens or leave your materials behind, this is a SAFE space for all walks of life.
This party is a rebellion against the aspects of nightlife that do not commonly involve the hard working local talent of all genders, shapes, sizes, colors and backgrounds!
This party will raise funds for the Alternative Pride Community Donation.
This party needs you, so please hit the invite button and send this along to your friends. This is round four of this legendary event.
♫♫ Your DJ Lineup ♫♫ (( — Set Times Below — ))
FEMANYST (Lady Blacktronika, Berlin)
BOTTOM FORTY (Nark, Sappho, Drake, Pavone, Hyasynth)
SEAN MAJORS (Lost Boys)
WESLEY HOLMES (Flammable)
SUCCUBASS (TUF)
SHARLESE (TUF, Studio 4/4, Audiodrome)
T.WAN (TUF)
RECESS (Shameless)
KADEEJAH STREETS (Drop)
JULIE HERRERA
Mz arTiz
thEO
:: Installation and Design by ::
Link Leisure (Vancouver)
:: Hosted by ::
Robinson, Dolce Vida, Bucket (Scott Britt), Cody James + More TBA
:: Dancer Squad ::
Brandon Hill-Rogers, Derek Flora, Carol Fifer, Ruby Mimosa, Saira Barbaric, Justin Fairley, Christopher Darling
:: Documentation ::
Roman Robinson / Nark Magazine
:: Accessibility ::
Bottom Floor Accessible, Please contact kevin@narkmagazine.com if you have accessibility issues for a discounted ticket
▼▼▼▼▼▼▼▼▼▼▼▼▼▼▼▼▼▼▼▼▼▼▼▼
This is part of the Nark Magazine Alternative Pride Festival Weekend, a limited number of weekend passes to all events are available here http://www.universe.com/pride2019
Tickets to Pride is for Everyone specifically are available here:
http://www.universe.com/PIFE2019
Part of all proceeds benefit the Alternative Pride Community Donation
LIMITED number of tickets will be sold in advance to expedite entry, the rest will be saved for the door
▼▼▼▼▼▼▼▼▼▼▼▼▼▼▼▼▼▼▼▼▼▼▼▼
SATURDAY 6.29.19 – Sunday 6.30.19
"Nark Bar" (aka GRIM's)
5pm Saturday thru 8pm Sunday
gay/straight/curvy/wavvy/butch/queer/femme/daddy/dancer/prancer/romancer/gendered/nongendered/leather/lace/dom/sub/reckless/careful/pup/handler/cat/leashed/unleashed/horse/unicorn/raver/saver/mythical creature/standard creature/critters/otter/bear/bird/rabbit/furry/loner/center of attention/artist/admirer/all are welcome
SET TIMES
SATURDAY THRU SUNDAY
<< In The Loft >>
5pm Julie Herrera
7pm Pavone
9pm T.Wan
11pm Nark
1am Femanyst / Lady Blacktronika
5am Drake
7am thEO
9am Succubass
11am MZ ARTIZ
1pm Sappho
3pm Sharlese
5pm Kadeejah Streets
<< On the Ground Floor >>
11pm Hyasynth
1am Sean Majors
3am Wesley Holmes
5am Recess
Related Events