Safeword // Dirty Disco Dream Edition
September 3 @ 7:00 pm

-

10:00 pm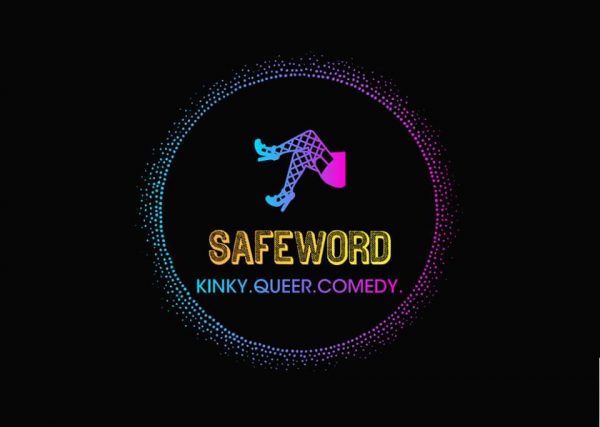 From the deranged mind of Seattle's Kinky Comedy Queen [Bobby Higley] comes a Kinky Queer Comedy show!!
-SAFEWORD Dirty Disco Dream Edition-
*Wear Kink or disco theme, & maybe something good will happen*
—–
 TIX: 
https://bit.ly/3C3HZbl
—–
* THE VERY NOT FINE/HUGE & IMPORTANT PRINT*
-This is a sexy show, but it is in no way a sex show! There will be no nudity, and no one will be made to feel uncomfortable or ashamed.
-There will be no photos until after the show. Photos will be taken by the incredible Sabel Roizen!
-Because (_-CONSENT IS LIT AF BB-_) we have a one-strike rule: break the rules, you will be escorted out. The lovely staff don't take kindly to a**holes, creeps, homophobes, transphobes, MAGA hats, and dumba** rule-breaking hooligans!
There will be some built-in audience participation, and we want it enthusiastic, playful, and SHAME FREE!! That includes the comics! Now, there's just the fun stuff left!!!
-The kinks are playful demonstrations & interpretations, so nothing X Rated or too sExUal *GASP*. We use the Green-Red light system with both our comics & audience.
—–
& finally the good part 
The stellar comics are~
Dylan Carlino (PDX)
Julia Carrol (PDX)
& Headliner Dewa Dorje
Doors: 7:00PM
Show: 8:00-10:00PM
General: $15 online or $20 at the door
Reserved seating: $25 online
—–
Kremwerk strives to be a safe space. The following actions or display of behavior will not be tolerated: bigotry, racism, sexism, transphobia, homophobia, misogyny, ableism, as well as the disrespect of the rules of consent. Our staff is here to support you.
Kremwerk is currently not an ADA accessible space. Club entry is through a flight of 12 metal stairs, with two small steps leading into the main part of the club. We have 2 restrooms with a total of 3 stalls and 1 urinal, all gender neutral. If you would like access to single-stall restrooms, please don't hesitate to ask our door & security to allow entry upstairs into Timbre Room, which has 2 single-stall gender-neutral restrooms.
https://www.kremwerk.com/vaccination
For any questions about safety & accessibility, please email info@kremwerk.com
Related Events