Seattle Queen Crawl
September 16, 2018 @ 11:00 am

-

8:00 pm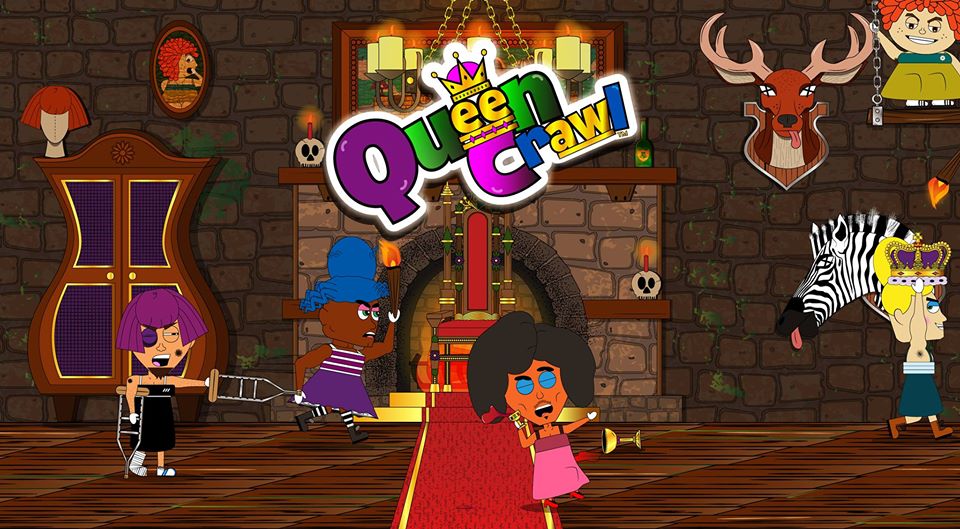 Welcome to Queen Crawl – the fundraiser in which you adorn a gown, heels, wig, and full make-up in a competitive effort to raise money for five local nonprofits.
To compete, register on queencrawl.com and align yourself to one of the Guild's of the crawl, each of which support one of the nonprofits:
YQ = seattlehumane.org
Guild Leader: Kåtyå Bane
Shade = lifelong.org
Guild Leader: Aria Kane (Devon Stark)
Thirstay = hrc.org
Guild Leader: Dolce Vida
Sassay = genderjusticeleague.org
Guild Leader: Gaysha Starr
Feast = lamberthouse.org
Guild Leader: Indira C*nty PhD (Marvin Mecwan)
Once registration is complete, you'll be provided with a profile page that you can use to promote yourself and your Guild's cause all the way through the main event, a Royal Bar Crawl, where only one competitor will be crowned Queen of the Crawl.
Beginning promptly at 11am, potential queens shall gather at the "Crowning Venue" (Melrose Market Studios) where on-site makeup artist will begin to prime and pamper competitors with a look of nobility.
DJ Alfonso Tan will drop some royal house vibes, while host Verotica ignites the competition with raffles and prize giveaways as potential queens set out for the crawl at the following locations and times:
11am – 2pm Crowning Venue
2pm – 3pm Redhook Brewlab
3pm – 4pm Union Seattle
4pm – 5pm Queer Bar
5pm – 6pm R Place
6pm – 8pm Crowning Venue
At the end of the crawl, potential queens will return to the Crowning Venue where DJ Dana Dub will mix some celebratory beats as the competitor who raised the most money for their cause is crowned Queen of the Crawl.
The winner of Queen Crawl receives the prizes in the Queen's Loot, and members of the Guild that raised the most money for their supported nonprofit all receive the Guild's Loot prize.
This is a 21+ event. Makeup is provided at a cost of $25 for registered participants and $100 for non-registered individuals. Beverages will be available for purchase at the venue, and food and beverage will be available for purchase at each bar crawl location.
For more information on Queen Crawl, please visit our website queencrawl.com and our Facebook page Queen Crawl.
https://www.facebook.com/events/158496204862470/
Related Events