Train Car House Party presents: DISCO INFILTRATION with SERGIO FEDASZ AND DEREK PAVONE!!! HALLOWEEN!! FREEEEEEEE!!!
October 31, 2015 @ 10:00 pm

-

3:00 am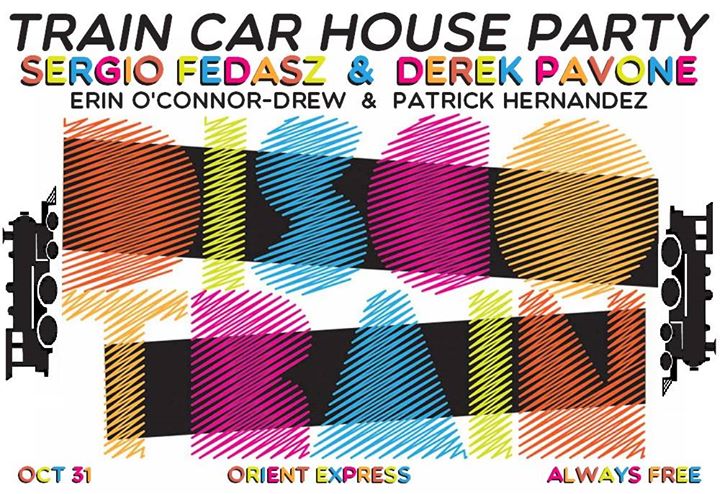 San Francisco DISCO legend Sergio Fedasz. Seattle DISCO legend Derek Pavone. ON.A.TRAIN.ON.HALLOWEEN.
Get yer costumes READY. <3 ***10:00 pm to 2:00 am!! **AS ALWAYS WE ARE A FREE PARTY!!! We LOVE our UNDERGROUND SCENE!!! A PARTY FOR THE PEOPLE BY THE PEOPLE!!! **21+ ID REQUIRED!!! **PLEASE DON'T DRINK AND DRIVE!! USE THE BUDDY SYSTEM!! KEEP YOUR CELL PHONES OUT OF VIEW!! NEVER LEAVE YOUR DRINKS UNATTENDED!!! WEAR A FRIGGING CONDOM!!! WE LOVE MOST OF YOU!! wink emoticon ******NO MASKS THAT WILL CAUSE NIGHTMARES ******Out of courtesy and respect for our DJs, please no texting and/or talking on your cellies on the dance floor...unless you are taking a pic or vid...thank you!!! ***Aggressive or unwanted behavior will result in immediate removal.
Related Events