Train Car House Party presents: Hitgirl Reunion!!
January 28, 2017 @ 10:00 pm

-

2:00 am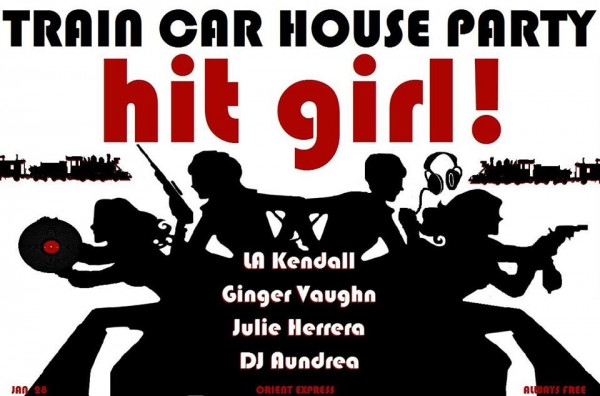 The years were 1997 – 2006 that Hitgirl Collective reigned SUPREME in Seattle. In a time where DJs who were female were seldom heard from, and even less frequently booked, Julie Herrerra and La Kendall held court at AROspace through HotBox where Ginger Vaughn guested, and later added DJ Aundrea to the crew. They held several residencies at Last Supper Club in 2000, and again 2003-2005. They threw series parties all over: Showbox, Baltic Room, Art Bar, Re-bar, Chop Suey, War Room, Nuemos.
I hope you all will give a SUPER warm TCHP welcome to this AMAZING reunion that it has been hard for us to keep quiet about. This is the FIRST time in MANY years that they have ALL shared the decks together. ♥
LA Kendall
Ginger Vaughn
Julie Herrera
DJ Aundrea
The Underground scene is thriving and growing. More and more new faces are showing up to our venues, and attending our parties to dance to some of the best music in the Northwest, drawn to this strong and loving community that we have literally built with our blood, sweat and tears.
The Institution and The Safety Summit are partnering together, sharing the same common goals of ensuring that our strong community of friends, dancers, artists & DJs continues to flourish in LOVE and SAFETY.
We welcome you to our House.
HOUSE RULES:
1. We Respect Each Other.
2. We Hold Ourselves Accountable.
3. We Give, We Don't Take.
4. We Create Safety.
5. We Protect Our Family
6. We Ask Before Touching.
If You See Something, Say Something.
To ensure the safety of our guests, those that are seen as not willing to follow these rules will be physically removed from our House and asked to never return. Ever.
Related Events