Events Search and Views Navigation
4:00 pm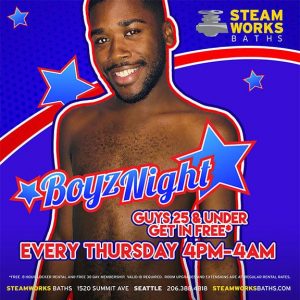 Drop in tonight for BOYZ NIGHT, from 4pm to 4am. FREE ENTRY for anyone 25 & under!
Find out more »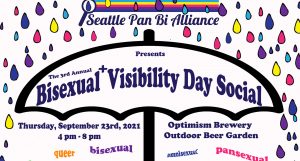 Join the Seattle Pan Bi Alliance for our 3rd Annual Bisexual+ Visibility Day Social at Optimism Brewery's Outdoor Beer Garden. Find us by our Bi & Pan flags! SAFETY NOTICE FROM OPTIMISM BREWING: "1.Mask up regardless of vaccination status! Whenever you are not drinking and at your table, wear your face covering to protect yourself, […]
Find out more »
5:00 pm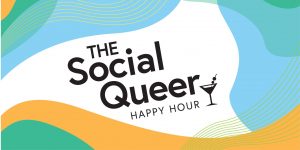 Another month, another happy hour! Havana, home of the infamous SQ Darty Parties, has added an outdoor patio to their beautiful space! Please join us on Thursday, September 23rd, 5-8pm for some fun and connection. We plan to keep these going as long as we can but with the weather quickly shifting and Covid numbers […]
Find out more »
7:30 pm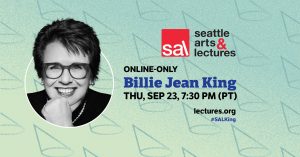 Billie Jean King is a pathbreaking feminist, champion of equality, and a world-class athlete. Her new memoir, "All In," chronicles King's journey to find her true self, from her humble beginnings to her brilliant tennis career, her activism, and her unwavering commitment to fairness and social justice. Tickets start at $10.
Find out more »
+ Export Events