TDBC Presents: Virtual Indigenous Showcase @ Online
November 19, 2021 @ 8:00 am

-

November 29, 2021 @ 11:30 pm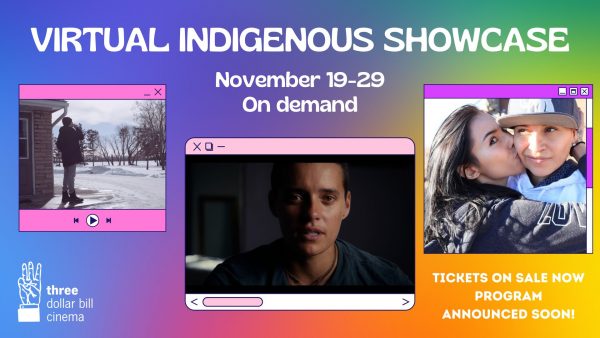 Join us as we continue to celebrate Indigenous voices with a collection of features, shorts and panels that are sure to inspire, education, and entertain.
Tickets are sliding scale from $13-$35
This program can be viewed any time between Nov. 19-29. Once a film is started, you have 72-hours to watch.
This is a fundraiser and all proceeds from the event benefit TDBC's year-long mission except for 25% of proceeds which will be donated to REAL RENT DUWAMISH
BEING THUNDER
2021; 85-minutes
Director, Stephanie Lamorre
A two-spirit genderqueer teenager from the Narragansett tribe in Rhode Island boldly challenges the status quo of what it means to be a queer Indigenous person in a world bound by binary gender roles.
FIRE SONG
2015; 96-minutes
Director, Adam Garnet Jones
Shane, a gay Anishnabe teenager living in Northern Ontario, struggles to support his family after his sister commits suicide. If he fails, he will be forced to choose between keeping the family home or saving his future.
THIS IS THE WAY WE RISE
2021; 12-minutes
Director, Ciara Lacy
Native Hawaiian slam poet Jamaica Heolimeleikalani Osorio uses her art as a calling to protect sacred sites atop Mauna Kea.
A DRIVE TO TOP SURGERY
2019; 15-minutes
Director, Raven Two Feathers
We ride as a fly on the rearview mirror with a young trans person and their family, as they make the drive from their home to surgery.
And join us Sunday November 21 at 1pm PST for an incredible virtual panel moderated by filmmaker and TDBC friend Raven Two Feathers and featuring other Indigenous filmmakers. You don't wanna miss it!
Related Events