A Sensible Debutante Ball
May 21, 2018 @ 7:00 pm

-

2:00 am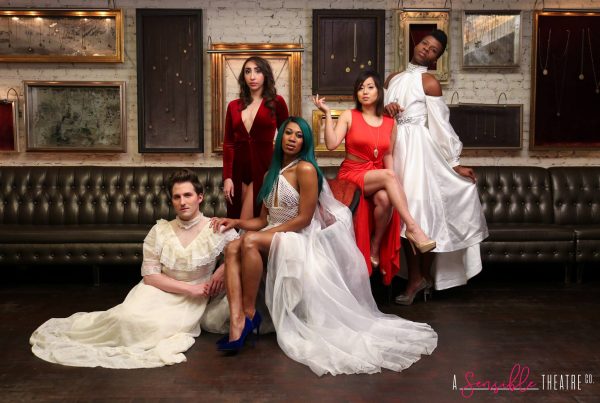 May 22nd is our first day of rehearsal for the cast of PAGEANT.
So, May 21st: We Let Loose and have a massive party.
Instead of staying in on a Monday night in Seattle and wondering what you're doing with your life:
BE THE FIRST TO MEET THE ENTIRE CAST OF PAGEANT!
(WE'LL BE ANNOUNCING OUR AMAZING CAST SOON!)
Our Sensible Debutante Ball is the social event of the season. We present to you the Ladies & Gentlemen of PAGEANT, complete with a grand entrance down an elegant staircase, a parade to show off their beyond gorgeous gowns, and live entertainment to showcase their many splendid talents.
Tickets are a Sensible $20.00
Doors open at 7:00PM for cocktails
Performance begins at 9:00PM
Dancing the night away – promptly at 10:00PM
1. Grab something fierce from your closet,
2. Grab a Frilly AF Cocktail (Or 5),
3. Practice your 'YAS, KWEEN' for your favorite Pageant gal,
4. Dance your face off with DJ MIXX AMERICA
5. Know that you're supporting our talented Queer artists in Seattle and beyond by purchasing your ticket and coming out.
> If you're feeling extra frisky and want some swag, we've launched a fundraising campaign that offers some seriously fab gifts. Pins, Totes, and Tickets – OH MY!
Click here: https://bit.ly/2F3cZJE
ALL PROCEEDS GO TOWARD OUR PRODUCTION OF PAGEANT! (obvi).
https://www.facebook.com/events/217108402206082/
Related Events