Business Empowerment Workshop: Build a Trans-Inclusive Workplace
June 14, 2019 @ 9:00 am

-

11:00 am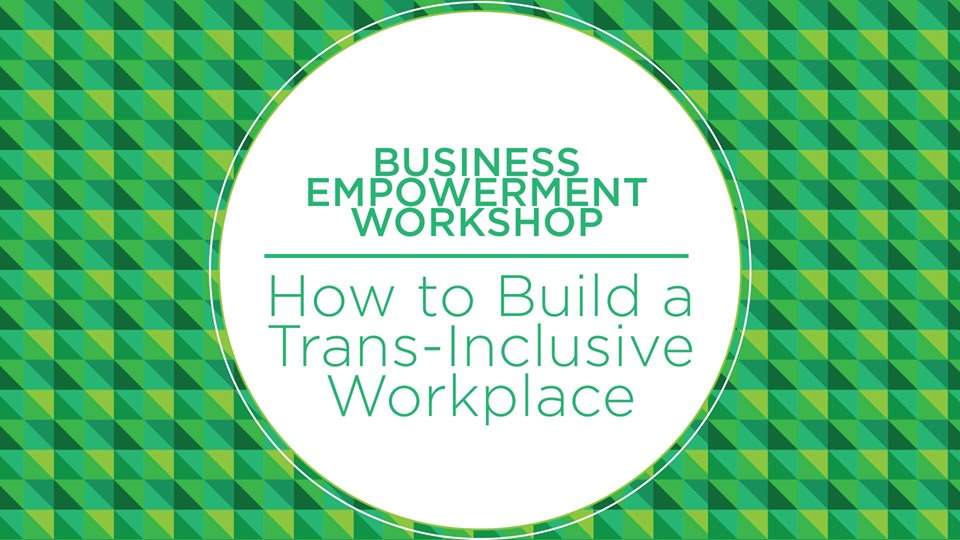 We know our members want to establish trans-inclusiveness within their businesses and workplaces, but often folks don't know where to begin.
We're excited to join forces with Gender Diversity to offer this FREE Business Empowerment Workshop designed to help employers, managers, and all professionals alike implement personal and professional practices to include all genders.
This workshop, led by Gender Diversity's Aidan Key, will take a Trans 101 approach and cover topics such as gender expansiveness in the 21st century, how to engage with gender diverse clients and customers, supporting co-workers through transition processes, respectful language, and more. GSBA member or not, this workshop is a great opportunity to expand your cultural competency regarding gender identity and learn about trans-allyship.
About our presenter, Aidan Key
Through hard work, strong leadership, and community organizing for over 25 years, Aidan Key has brought Seattle to the forefront of support for the trans community. The positive impact of programs he has founded for teens and children is unparalleled. As an educator, author, speaker, and organizer, Aidan's work has helped countless families with trans children, professionals working with trans patients and clients, and trans adults. He wrote the chapter on trans youth in the landmark Trans Bodies, Trans Selves anthology (Oxford University Press). In 2001, building on the work of earlier transgender pioneers, Aidan founded the Gender Odyssey conference, a conference serving the needs of both families and professionals. Aidan has the largest network of support groups in the nation at Seattle Children's Hospital for parents of transgender and gender non-conforming children. These groups are now an integral part of the new Gender Clinic at Seattle Children's. To support the work of all these trailblazing trainings and support groups, he founded Gender Diversity: Education and Support Services and serves as the organization's director. Aidan is a past GSBA scholar, GSBA Business and Humanitarian Awards: 2017 Community Leader of the Year, and has been a member since 2008.
Related Events