CarLarans' Horror House @ Timbre Room
October 30, 2021 @ 10:00 pm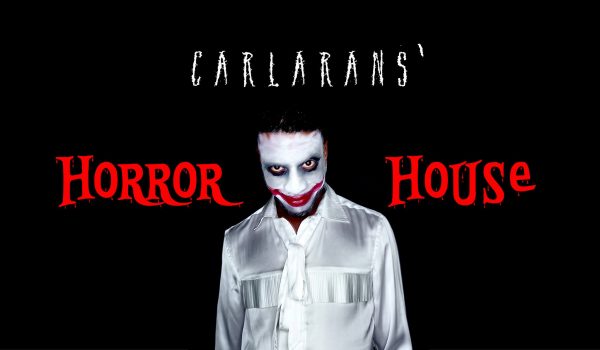 Timbre Room boldly presents..
 CarLarans' Horror House 
THE Queer Dance Halloween Party of the season is happening – and it is going to be a MF SCREAM, Muahahaha!
Hosted by your favorite dark daddy CarLarans, Come shake your spooky asses all Saturday night the weekend of Halloween with beats by the one and only,
 DJ Essex 
+ our Xtra special guest
 DJ Bijoux Ninja! 
> Hip-Hop and House beats all night
> Pop up performances
> Sexy ass gogos
> Co$tume categorie$
> and a Public Runway to show off those drop dead sickening looks
Get tickets while you can, this will definitely sell out!! It's Saturday night of Halloween weekend. This is where the fam will be at. Get those looks together and let's get Spoopy! 
………………………………………
MASKS
Due to the Washington State Mask Mandate, masks are now required while one is not actively eating or drinking
SAFER SPACE
The following actions or displays of behavior will not be tolerated: bigotry, racism, sexism, transphobia, homophobia, misogyny, and ableism.
CONSENT
Consent is required when interacting with others. A person's choice of self-expression is not an invitation for non-consensual touching. Any form of harassment including leering, rude comments or touching will be dealt with, and anyone caught harassing other patrons will be given a lifetime ban from our club. Our staff is here to support you.
PHONES
For the sake of the vibe during dance parties, we ask that you avoid using your phones or taking photos anywhere on the dance floor. Feel free to use your phones on the patio.
ACCESSIBILITY
Timbre Room is ADA accessible with a ramp to the front door/bar area, and access to the back door/dance area through the patio area, and 2 accessible gender-neutral restrooms available. For any questions about safety & accessibility, please email info@kremwerk.com.
………………………………………
To stay in the loop about upcoming events, ticket giveaways, and more, sign up for the Kremwerk + Timbre Room Complex mailing list!
http://www.kremwerk.com/
Related Events