Collide-O-Scope XMESS Edition 12.4.17
December 4, 2017 @ 6:45 pm

-

10:15 pm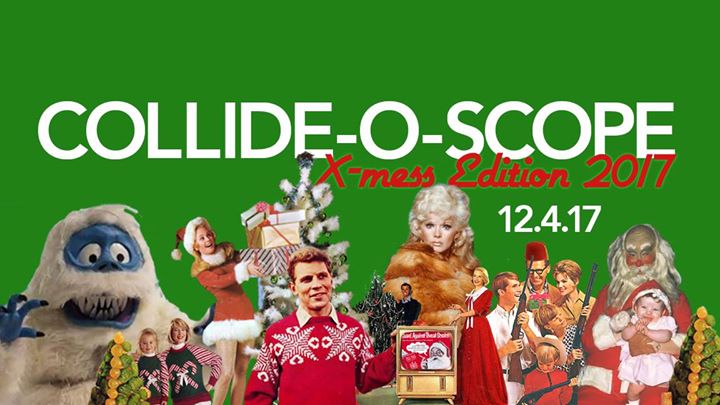 'Tis the season for sacks of plums to dance on your face! As is usual for December, we're not on our regular 2nd and 4th Mondays this month as we're making room for the one and only Dina Martina and her Christmas show! This is our last Re-bar show for 2017!
Our big Xmess show is another of our favorites to do every year and this one promises to be every bit as magical as those of Collide-O-Scope past. We promise to hit every item on your list and then some. Seasonal Whimsy! Hot Jams! Sinister Santas! Lots of Cheese! Good Christ, it'll be festive! Help us ring in this glorious season with the best video/music/film/tv mashup madness that money can buy — and turn the holidays on their head, where they belong!
FREE popcorn, snacks, and sweets! Expect lots of supplemental holiday goodness at the snack bar!
FREE prize drawings all night! Gifts! Gifts! Gifts!
Doors at 6:45 with great video already playing. Main show starts at 8pm with your hosts Shane and Michael.
21+ w/ID ($9 Cheap!)
Check out our new website!
http://www.CollideOScopeSeattle.com
(Visited 1 times, 1 visits today)