Film: Between the Shades @ SIFF Cinema at the Egyptian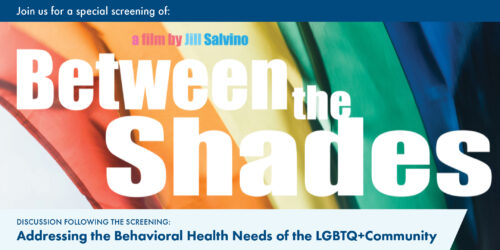 The Washington Health Alliance's Diversity, Equity, & Inclusion Initiative is working to make the health care system better for all residents of Washington state.
EVENT: Free Screening and Panel Discussion (online and in person options)
JUNE 25TH | 12:30 pm PDT (doors open at noon)
You are invited to a public screening of a director's cut of the documentary "Between the Shades," 50 frank and heartfelt conversations exploring the many different shades of being gay. The viewing will be in three segments with panel discussions focusing on the behavioral health care needs of the LGBTQ+ community. Your participation is encouraged-bring your questions and comments!
Meet Director Jill Salvino who will share opening comments and join moderator Mercer Principal Michael Garrett, MS, CCS for lively conversations with panelists:
-Brian C. Armbrust (he/they), MA, MM, Sound Health Director of Administration
-Liz Landry (she/her), MSW, MHP, LWSAIC, Optimism Counseling Mental Health Therapist
-Tom Parsons (he/him), MSW, LICSW, Therapist and Optimism Counseling Founder
-Patrick J. Raue (he/him), PhD, University of Washington , Department of Psychiatry and Behavioral Sciences Professor
Washington state ranks 46th in the nation for the prevalence of mental illness and access to care for adults, meaning there is a higher prevalence of need and a lower rate of access for services than almost all other states.
For the LGBTQ+ population, 48% For those who sought counseling from a mental health professional reported that they were unable to access services. Discrimination, stigma, and means LGBTQ+ individuals are three times more likely to avoid health and mental health care. There are lower rates of attempting suicide for LGBTQ+ youth who were able to access spaces that affirmed their sexual orientation and gender identity.
This event is sponsored by Genentech, a member of the Roche group, with additional support from Aetna, City of Seattle, Community Health Plan of Washington, Kaiser Permanente of Washington, Milliman MedInsight, Neighborcare Health, Optum, Virginia Mason Franciscan Health, and Washington State Health Care Authority.
Related Events