Gay City Presents: Fallen Star
May 17, 2018 @ 7:00 pm

-

10:00 pm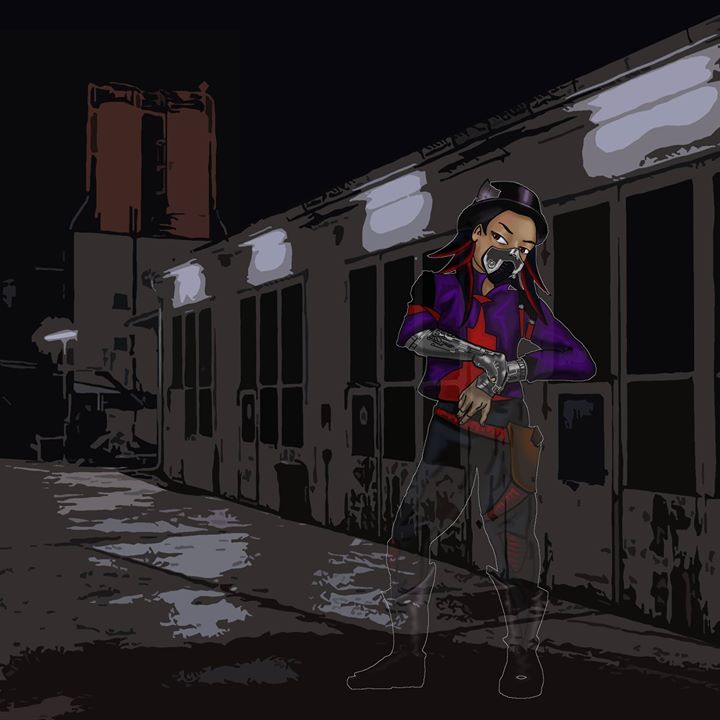 Gay City Arts Presents:
Fallen Star
A One Woman Play
by Tobi Hill-Meyer
May 10-13, 17-20
Doors at 6:30pm | Show at 7 pm
General Admission $15-$20
Students, Seniors, People with Disabilities $12
"Celestial is proud to be one of the first trans women superheroes to join the Heroes Regional Council, but as she discovers more and more ways they perpetuate the systems of oppression she aims to take down she decides to go solo and pursue her own vision of vigilante justice.
Branded as the supervillain Fallen Star and on the brink of destroying the world's systems of power, she faces a final challenger from her idealistic days – someone who holds a commitment to changing the system from within. Ultimately the audience must convince her whether taking over the world is worth the death toll or if slow reform is a better option."
——————————————-
Accessibility Info: The Calamus Auditorium at Gay City is ADA accessible, has two single-stall all-gender restrooms, and is a fragrance-free space. For more information about accessibility at Gay City, please visit gaycity.org/access
It is Gay City's policy that smoking and use of fragrances are prohibited on Gay City Health Project premises, including all Gay City Health Project sponsored events and activities. The health of some of our staff, volunteers, and clients may be harmed by exposure to cologne, perfume, or other fragrances–which may cause difficulty breathing, migraine headaches, flu-like symptoms and more. These symptoms are not always readily apparent and sometimes show up hours later or persist for days after an exposure.
Coming to Gay City having used fragranced products on your body or your clothing means that those who are sensitive are faced with the choice to stay and get sick or leave and be unable to access important services or do their job. We ask your help in making Gay City accessible to all by coming to Gay City fragrance free.
*Sponsor Tickets: Gay City relies on the generosity of our patrons and supporters to help bring about programs like Gay City Arts. Spending a little more on your ticket will help keep our program running and our ticket prices low.
**Radical Hospitality Tickets are provided as a homage to a concept first pioneered by Mixed Blood Theatre in Minneapolis, meant to "erase economic barriers in pursuit of building a truly inclusive" audience.
About Gay City Arts: Art is the voice, spirit and conscience of every community and is a vital tool for community reflection, dialogue and pride. Through Gay City Arts, Gay City collaborates with local LGBTQ artists to galvanize an audience for queer arts, foster the development of LGBTQ artists and works and facilitate artistic excellence that is accessible. Gay City Arts is committed to presenting challenging, dynamic and excellent queer art across a wide range of disciplines, including theater, music, dance, film, spoken word, literary and visual arts. Learn more: gaycity.org/arts