***GAY PRIDE SATURDAY*** – **LUCIANA LIVE**!!
June 27, 2015 @ 5:00 pm

-

June 28, 2015 @ 5:00 am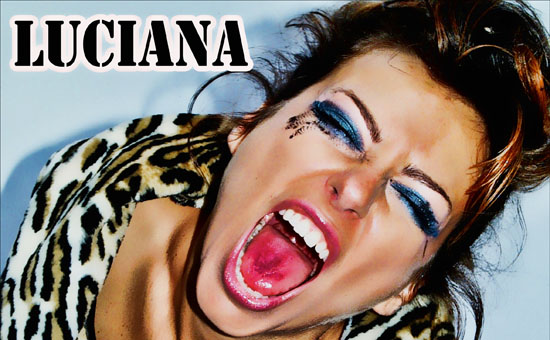 **LUCIANA LIVE** Saturday JUNE 28TH
Luciana, 'The Queen of Electro' is one of the world's most prolific electronic & commercial music recording artists. She has stood at the forefront of the electro nu-wave movement with a supercharged sound that has infiltrated dance floors across the globe, particularly the United States where she consistently rises to the top of the Billboard dance charts.
Luciana's fierce attitude and feisty, in your face, punk-edged vocals has won her a legion of fans since she first grabbed international attention back in 2006 with the groundbreaking UK No2 Bodyrox track "Yeah Yeah" for which she received critical acclaim and a prestigious Ivor Novello Award nomination.
She has collaborated with many of the most respected DJ's & Producers working in the industry today including Tiesto & Wolfgang Gartner (We own The Night), Fedde Le Grande (Electric Dreams), Swedish House Mafia (Cupid Boy for Kylie Minogue) Dave Aude (I'm Still Hot, Something For The Weekend, Figure It Out) and a Deadmau5 remix (What Planet You On) to name just a few.
Hosted by *ALEKSA MANILA* featuring *ISAAC SCOTT* and the *GIRLS OF NEIGHBOURS!!*
Exclusive Dance Sensation *QUINN C JAXON* – Andrew Christian Models *DIEGO SANS* & *PRINCE ROMAN*
With DJ *RANDY SCHLAGER* sinning his ASS off with everything you could want!!
*ABSOLUT is the Featured VODKA of Gay Pride Weekend*
Related Events