Jennifer West: Film Memory – Free
May 2, 2017 @ 7:00 pm

-

8:30 pm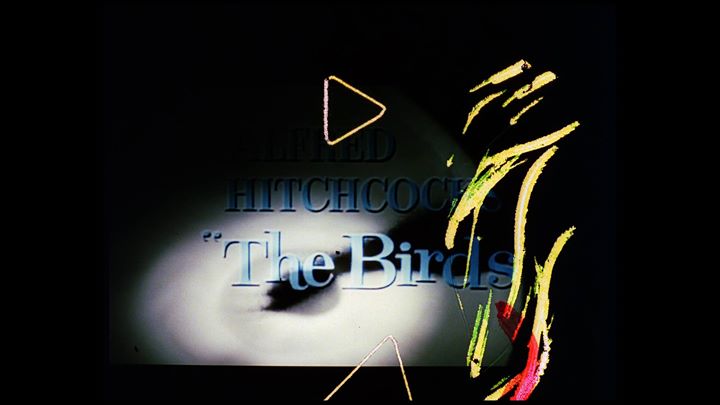 Jennifer West, known for her sensual, partly imagistic, partly abstract works exploring the materiality of film celluloid, debuts the Pacific Northwest section of "Film Memory"—a project five years in the making.
RSVP for free tickets: http://bit.ly/2oVah5v
This video explores the subject of "the remembered movie." It delves into how fiction weaves itself into our memories and how our viewing experience has changed with the digital revolution. Inspired by the illuminating experience of re-watching Chris Marker's "San Soleil"—a favorite film from West's early twenties that she watched obsessively on a bootlegged VHS tape—she decided to re-remember other powerful and formative films and to examine what she saw then versus see what she sees now. The project creates a psychic montage of West's inner-history of film, and pays homage to the spaces and places connected to her viewing experiences.
The piece features footage shot on 16mm and VHS of the sites of her movie memories: the video rental stores, movie theaters (arthouse to discount to drive-ins), and lecture halls from the cities she has lived (Los Angeles, San Francisco, Denver, Seattle, Tacoma, and Olympia). This screening features the Pacific Northwest—from Scarecrow Video Rental to Evergreen State College, the Cinerama, Egyptian, Crest Dollar Movie, and even the Coliseum Theater who's remnants are hidden inside the Banana Republic store in downtown Seattle.
The documentary footage shot in 2017 will be edited together with GIFS and stills from the movies themselves, text, and various media symbols which will be treated with West's signature hand-painting, staining, puncturing, glitching, and etching into the celluloid surfaces. Painted and stained with green dyes, the images are further combined in digital formats.
This project explores the intersection of the personal and the universal, a feature that is both unique and intrinsic to the cinema.
ABOUT THE ARTIST
Based in LA, Jennifer West has won wide international recognition for her exploration of materiality in film, showing her work at venues such as Yuz Museum, Shanghai; Whitney Museum of American Art, New York; Nouro Museum, Italy; Tramway, Glasgow, Scotland; ICA London; PICA, Portland; Tate Modern, the Carnegie Museum of Art, among others.
The exhibition "Jennifer West: Film is Dead . . ." is on view at Seattle Art Museum now through May 7: http://bit.ly/2lKNiEZ.
Free with RSVP.
Photo courtesy of artist.