'Mo-Wave! 2015 Art Exhibition and Opening Night Party
November 12, 2015 @ 7:00 pm

-

3:00 am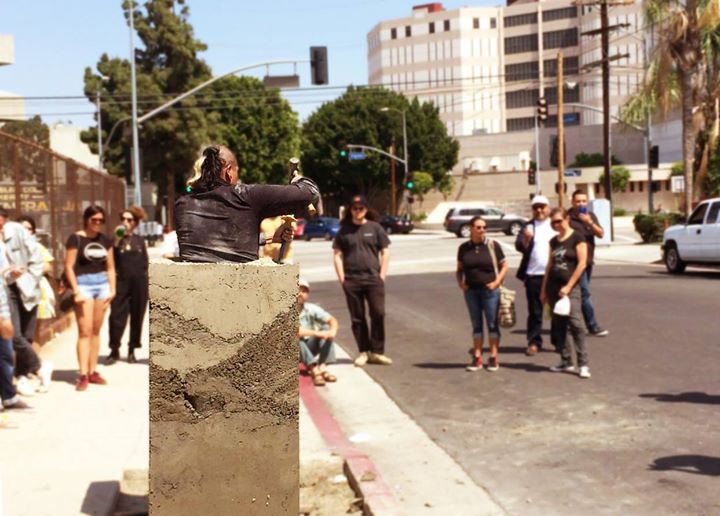 Please join us in celebrating the 3rd annual 'Mo-Wave! Art Exhibition featuring work by:
Andrew Lamb Schultz
C. Davida Ingram
Free Witch Quarterly
Grant Rehnberg
Joey Veltkamp
Leigh Riibe
Liana Kegley
Lynda Sherman
Mario Lemafa
Rafa Esparza
Rio Abundez
Tara Thomas
Topher McCulloch
Storme Webber
Live performances by Mal DeFleur and Storme Webber
DJ Ozma Otacava
6pm to 10pm Opening Reception
10pm-2am the party continues with #Frenchface
The 2015 exhibition is rooted in themes explored by our "City of Empaths"* in Seattle Washington. It is orchestrated to herald a graphic and sensual call to action inspired by the Occupy Movement, Black Lives Matter, Transgender Activism and the use of social media in the pursuit of social justice.
A starting point for the exhibition was Okwui Enzewor's introductory essay for the 56th la Biennale di Venezia entitled "The State of Things". Acknowledging that every exhibition exists in a "moment of disturbance" and the "…debris that grows from this moment and rises ever skyward, along with the events that precede it, one does feel as if summoned…" we are also called to action.
It is an attempt to evoke rhapsody through a tower of text pieces by local and national artists, alongside the most constructive forms of human bedrock; nude bodies, primary painting and encampments.
It is a space similar to one imagined by Benjamin Gazy and Anouk Rawkson, creators and bartenders at Pony. They invited artists and makers to recreate Mortville from John Water's film Desperate Living, a municipality where social outlaws are relegated to serve a life sentence of no future, no resources, disease and sexual exploitation. It was a profound metaphor as luxury apartments, private schools, designer boutiques and restaurants, increasingly surround the triangular island the Pony occupies. Too much that is new in the neighborhood has been designed for visitors who live outside of it.
'Mo-Wave!'s 2015 Art Exhibition challenges those ideas while educating new residents about the values our community of artists and activists hold dear. It's a call to action through poetry and prose. We hope you'll join us.
Davora Lindner and Steven Miller
*quote by Sierra Stinson
(Visited 1 times, 1 visits today)
Related Events