Monsters Among Us: Costume Contest!
October 23, 2017 @ 6:30 pm

-

9:30 pm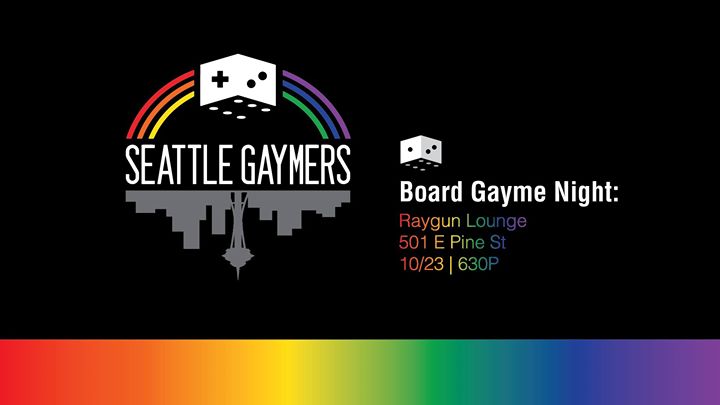 Seattle Gaymers are excited to partner with Raygun Lounge to bring you our bi-monthly board game nights! Let's fill their tables with games and seats with gaymers!
This week's theme is "Monsters Among Us: Costume Contest!" That's right, we're having a costume contest! Winner earns two drink tickets, which can be redeemed at Raygun Lounge during the course of the event. Contestents are encouraged to register as soon as they arrive, and scorecards will be passed around at approximately 8PM. At 830, the winner will be revealed and presented their prize. The two drink tickets are retroactive and will apply to any purchases already made.
Other than that, play whatever tickles your fancy!
First time? Don't be shy! Grab a nametag, write down your pronouns, and take a seat! No gaymer will be left gaymeless for too long. Don't hesitate to grab some idle players to start a new one! More of a talker? There's always at least one person floating around if you just want to chat for a bit.
Hope to see you all there!
~~~~~~~~~~~
Event is all ages!
Beer, wine, and cider available with valid ID.
Food is available for purchase.
Please no outside food or drinks.
~~~~~~~~~~~
Feedback: https://goo.gl/forms/hwAzufNkCKam6wuz1
(Visited 1 times, 1 visits today)