Noise Complaint ft. Soul Clap (open-to-close set)
July 12, 2019 @ 9:00 pm

-

3:00 am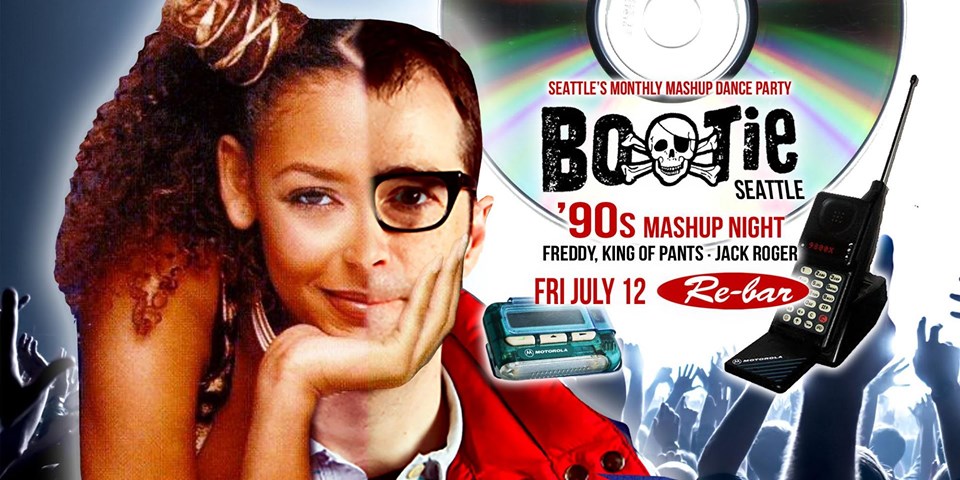 Noise Complaint and the Kremwerk/Timbre Room Complex are proud to present, two rooms of thoughtfully curated music featuring:
🌴 SOUL CLAP 🌴
🌐(OPEN-TO-CLOSE SET)🌐
www.soulclap.us
www.facebook.com/soulclap
www.soundcloud.com/soulclap
www.twitter.com/soulclap
www.youtube.com/user/soulclapofficial
Before today there was yesterday and after tomorrow is the future. Elyte and Cnyce´s paths were crossed for all time when a Sun Ra light beam sent from Saturn collided with the P-Funk Mothership and sent them tumbling to earth. Now, Soul Clap time travels on a musical spaceship of dopeness…
The early years
As children on earth, they were driven to understand the history of dance music and found their teacher in original boston disco DJ Caril Mitro who admitted them into the temple of Vinyl Connection (whose members included Dimitri From Paris and Frankie Knuckles plus many more). Caril taught Soul Clap that "house wears many hats" and instilled the sounds of American dance music while fostering an addiction to digging that has become a worldwide quest to acquire the best vinyl. Soul Clap´s training goes beyond history lessons to mastering all the elements of the DJ: knowledge, mixing, programming, performance and experience.
In between
With their roots firmly planted in their hometown of Boston, Soul Clap went out into the world to perform at places like The Marcy Hotel, Fabric, The Electric Pickle and Bar25 and in smaller places in America, Europe, Japan, Mars and Jupiter plus dancefloors in other galaxies that you haven´t heard of. They blasted into space with a series of game changing edits (including the summer 2010 anthem Extravaganza), originals (Action/Satisfaction & Lonely C) and remixes (for Laid Back, Metronomy, Little Dragon, Robert Owens, DJ Harvey and more). They joined forces with Wolf + Lamb to mix a chapter of the legendary DJ Kicks series and broke musical ground on a two month world tour of 6+ hour DJ sets. They always believe in sharing the knowledge by teaching college courses, doing workshops, speaking on panels and making sure to include forgotten classics in their epic DJ sets.
The future
By harnessing the past Soul Clap looks to the future. In 2012 they released their debut long player, EFUNK: The Album. A culmination of their sonic influences so far, full of collaborations and programmed to listen to on one vinyl LP, it included a cover version of Egyptian Lover's classic Alezby Inn, which got the seal of approval from Egypt himself in the form of a remix due out in 2013. Pushing their musical message even deeper, Soul Clap proudly launched Soul Clap Records, a sounding board for original material, a framework for their own funky family and a spotlight on undiscovered talent from their hometown of Boston and beyond. To keep the vinyl torch burning the label features vinyl only tracks and limited 7" records, as a matter of fact 45's have become an exciting new medium in Soul Clap's DJ performance. Soul Clap Records also completes the trinity now known as Crew Love, a family formed with Wolf + Lamb and Double Standard Records. With epic Sonar & A.D.E. parties already in the history books, this brotherhood will bring together artists from all three labels for many more epic experiences in 2013. As the stars align, Soul Clap to embark on new adventures for 2013. Coming soon is a mixed compilation for newly relaunched UK Garage legend Nice 'n Ripe records and possibly the most exciting mothership connection of all, a budding collaboration with the creator of P-Funk himself, Mr. George Clinton and his C Kunspyruhzy record label.
Always pushing new boundaries, always traveling through time and space, The Clap is on a mission to change the world one dance floor at a time. Dr. Funkenstein has taught us well: free your mind, and your ass will follow.
———————————————-
UPSTAIRS IN THE TIMBRE ROOM
🎹 PNW PRODUCER SHOWCASE 🎹
Are you a music producer in the PNW? Do you want to play Noise Complaint and showcase your art? NOW IS YOUR CHANCE!
Submit one original track for a chance to showcase your talents at the July Noise Complaint!
Contest ends Friday, June 28th.
Submit your art @ bit.ly/NCProducerContest
———————————————
🎟 VERY LIMITED $15 TIER 1 Tickets available NOW 🎟
Ticket Prices:
$15 Tier 1
$20 Online Pre-Sale (while available)
$25 Day of Show @ Door
21+
—
🔇ABOUT NOISE COMPLAINT🔇
Gone is the party where the music and the people at the party mattered more than making money. As Electronic Dance Music has exploded in popularity over the last several years, so have crowds and ticket prices along with it. In the beginning, events were held in underground, often intimate venues. It was about the music, and it was about each other.
Noise Complaint is taking it back to its roots, bringing the people quality, dance floor focused house and techno all while pushing that party-don't-stop vibe that everyone loves. We're bringing in huge talent – DJs and producers that are well known and respected but that we also personally vibe with. We're doing this at a small price, and in an intimate space. It's about the music for us, it's about the party and the vibe and the memories and friends you will make. Every Noise Complaint should be the best party you've been to since well, the last Noise Complaint.
We're more than just a party, we're a movement. Join us 2nd Fridays at Kremwerk and become part of the family.
Related Events