Nonbinary Night
February 17, 2020 @ 5:00 pm

-

8:00 pm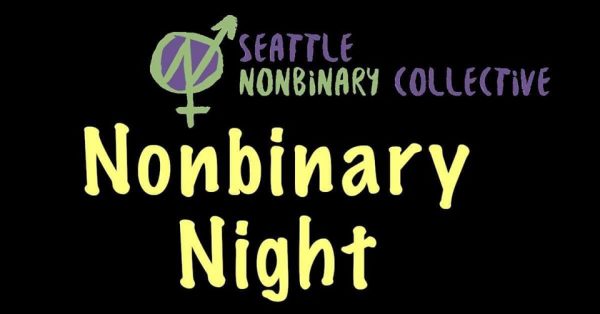 Nonbinary Night is a casual, every-other-week hangout space away from the binary world, exclusively for nonbinary people to gather, socialize, and build connections. Bring all of you, whether that's your stories, anxieties, frustrations, dreams, pluralness, autism, jokes, or general strangeness. If you are new to the area or just stopping by, please assume that this is YOUR community. You are fully invited and in good company!
ABOUT:
Most nonbinary people spend our lives surrounded by a binary world. We need a breather after getting misgendered all day, and opportunities to make friends who are similarly estranged from binary gender. Are you interested in strange conversations, finding collaborators for your new project, or just making connections? Nonbinary Night is an open, drop-in social that's gathered for four years every other week. So much queer magic all in one place: it has sparked countless friendships & created room time and again for us to witness each other grow. Whether you come every time or are brand new, we can't wait to get to know you.
We don't scrutinize people's gender. This space is intended for nonbinary*-identified, gender-diverse, or questioning people ages 18+ only. If you or someone you'd like to bring are exclusively identified with a binary gender, we would love to have you at our other events/workshops, most of which are open to all. Check out the Events tab on our Facebook page or our web calendar at enbycollective.org/calendar to see what's coming up 🙂
*nonbinary can be understood as the broadest definition of the word: not-binary, gender creative, agender, demigender, unlimited to just binary western traditional gender categories, etc. If you have desire to be in this space, you will be welcomed.
Gay City: Seattle's LGBTQ Center is ADA accessible with gender neutral restrooms and a fragrance free policy. Service animals are welcome. For more information see www.gaycity.org/accessibility/
(Visited 1 times, 1 visits today)
Related Events