Of Good Nature with Perfect By Tomorrow @ The Timbre Room
August 16, 2019 @ 7:00 pm

-

10:00 pm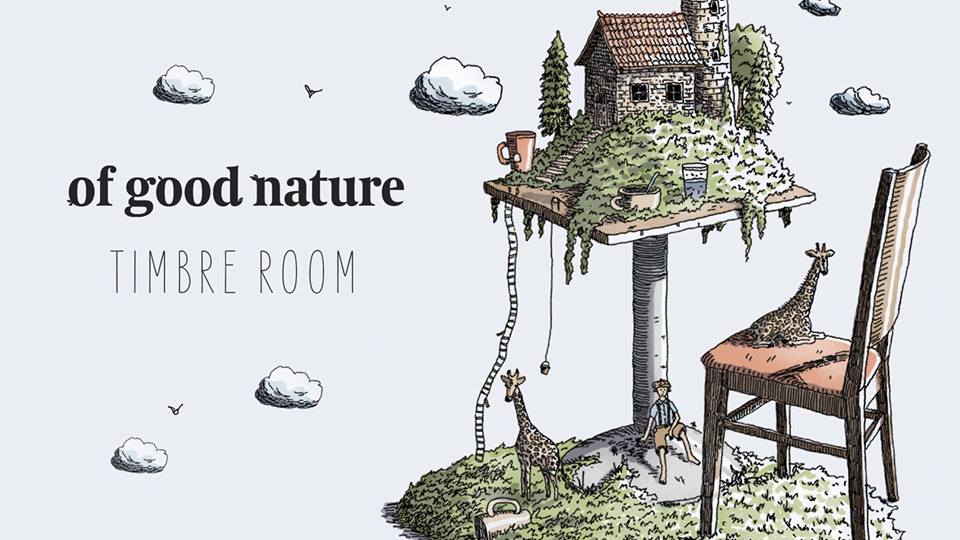 21+
Based in Charlotte NC, Of Good Nature, has received quick attention to their newly released, chart topping music. Reggae, Pop, and Alternative are more popular descriptions of OGN's fusion-friendly approach to today's music, but this group of hardworking songwriters strive to explore a range of styles that have lead to a highly accessible sound. Brand new full length album "Timeless" debuted at #1 on iTunes and #3 on Billboard (Reggae Albums Chart) in March 2019. "Take Me Anywhere" has been featured on Sirius XM's The Pulse, "Feels Right" and "Good Life" are streamed on popular Spotify playlists including Happy Songs For The Office, Easy Like Sunday Morning, and Reggae Summer Beach.
The band's high-energy live show has caught on across the United States. OGN was invited for a second appearance aboard Train's Sail Across The Sun Cruise and has supported headliners Sublime with Rome, Slightly Stoopid, Dirty Heads, The Wailers, George Clinton, Michael Franti & Spearhead, Arrested Development, Gym Class Heroes, Robert Randolph & The Family Band, Blues Traveler, Common Kings, Steel Pulse, and many more.
Celebrating the successful release of "Timeless" the album, Of Good Nature has announced their partnership with Ineffable Music Group based in Oakland CA. The band is set to already head back to the studio June 2019 with producer/engineer Danny Kalb (Beck, Ben Harper, Foster the People, The Movement) at White Star Sound in Charlottesville, VA. OGN also received recognition for their past studio work, seeing their debut album, Just Add Water, won Indie-Ville's Reggae Album of the Year and sophomore album Life Worth Livin, debuted at #5 on iTunes Reggae Albums Charts.Still in their 20s, Stewart and Cunningham are both classically trained musicians and are established players within the Chicago music scene. They are especially involved in performing and working for venues within the local experimental music scene. They're constant collaborators and have recorded and toured with homegrown acts as varied as Tweedy, Whitney, Chance The Rapper and Twin Peaks.Cunningham and Stewart are multi-instrumentalist, singer-songwriters with a penchant for two instruments in particular. "The band started because we knew we could sing well together and we wanted to make some noise with the guitar," says Cunningham. Stewart elaborates, "Sima and I are both trained classical pianists and we know many of the sonic spaces keyboards have to offer. Since we were interested in experimenting and creating something different from what we had both done in the past, we chose guitar as our outlet for this band. We wanted to create both new and uncomfortable parameters for ourselves to force us into a different creative space." These guitar-heavy experiments are sometimes earthy and resounding, at other times shimmering and buzzing—swirling around the duo's expertly crafted vocals while creating a chaotic bed of harmony. Cunningham's smoky alto complements Stewart's higher-register croon, all underpinned by the restrained yet highly inventive polyrhythmic percussion of drummer Matt Carroll. Think Amber Coffman and Angel Deradoorian-era Dirty Projectors.Enlisting fellow Chicago cohorts Doug McCombs (Tortoise), Ken Vandermark and cellist Tomeka Reid, OHMME recorded and self-produced Parts from Cunningham's Logan Square home studio, Fox Hall. With Parts, OHMME "wanted to capture a moment in time instead of something perfect." The results are thrilling: from the pure pop opening track "Icon" to the candied sludge of "Peach" to the skipping rhythms of "Parts" and the dusky closer "Walk Me," Parts draws from influences as diverse as Kate Bush and Brian Eno's Here Come the Warm Jets to jazz and improvisational music, making for an electric debut listening experience.This range from sweetly shiny 2-minute hypnotic bangers to woozy and sprawling 7-minute long tracks boasting moodily atmospheric wafting guitars and piercing feedback shows a band colliding thoughtfulness and creative ingenuity to produce music as unique as it is earworm-worthy. With Parts, OHMME manage to organically marry a breadth of divergent styles into an album that is cohesive, daring, and distinctly their own.
Related Events