Pr0n 4 Freakz 2020
February 14, 2020 @ 8:00 pm

-

11:00 pm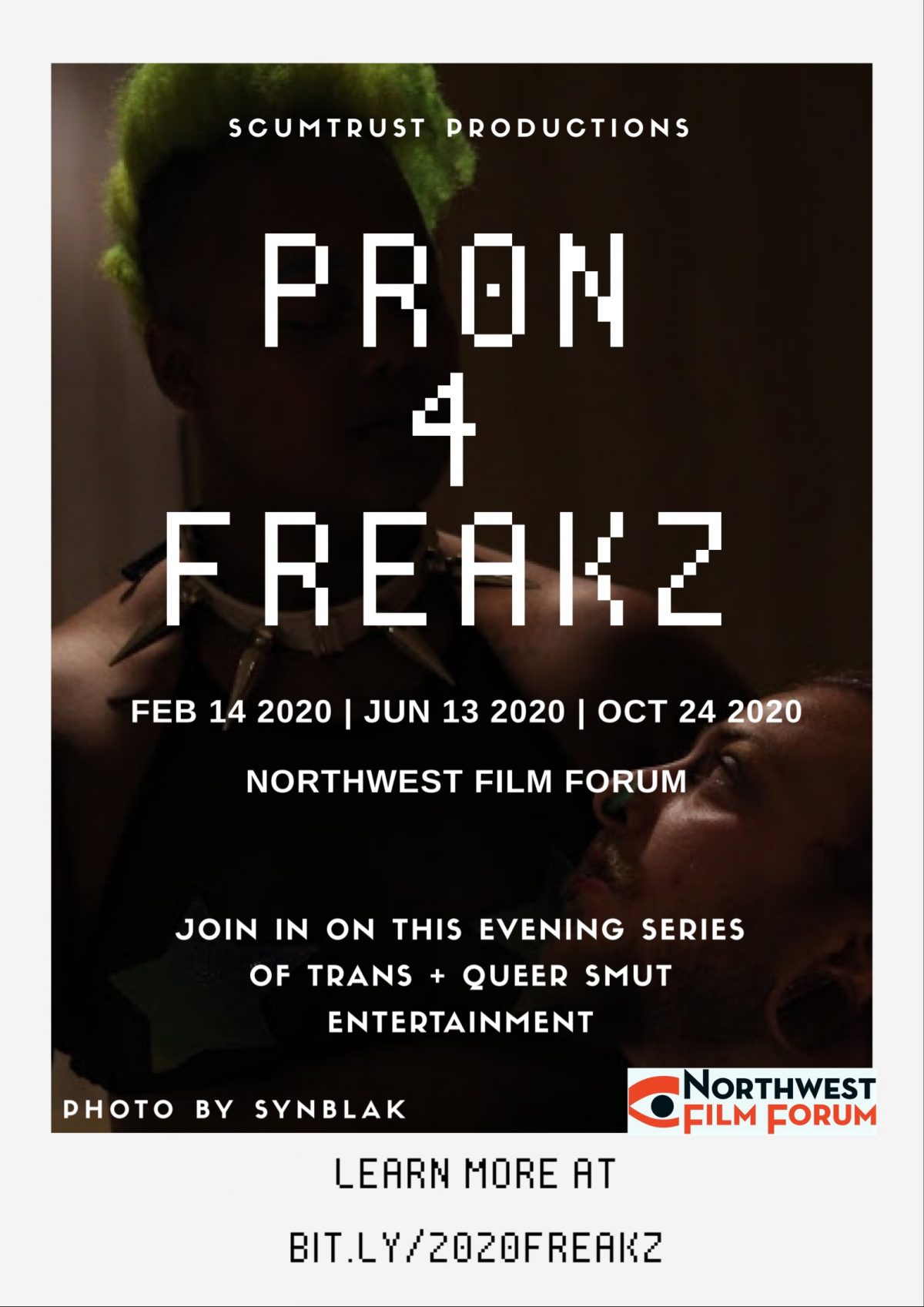 Pr0n 4 Freakz 2020
Fri Feb 14
Sat Jun 13
Sat Oct 24
8 – 9pm || Market + Mingle
9 – 10:30pm || Shorts Screening
10:30 – 11pm || Talkback
** Pay what you can, in tiers from $5-$25, highest tier comes with sexy Polaroid Prize Package! **
Welcome to a Trans + Queer Smut Film Series!
ScumTrust Productions is a collective of genderqueer and trans creators building mythologies that celebrate queer desire. We seek to embrace the surreal sensuality in kink and bdsm while building collaborative structure to honor the multiply marginalized artists and workers at the center of this process. ScumTrust celebrates the campy, the ritualistic, the grimey, the indulgent, the gritty parts of sex, life and pleasure.
Each screening begins with a social and market, followed by a variety of erotic short films and concludes with a discussion. This film series is dedicated to building community while fostering accessible dialogue around sex, gender, sexuality, magic, porn, and bodies.
February Films:
Ritual Waves by Lina Bembe
Lesbian Romp by Tender Furiosa
Pocky by Evie Snax
Foxy Strikes Back by BEYONDEEP Productions
Queer Porn Americana by Chelsea Poe
Hotel Hard 1 by Scumtrust Productions
Related Events