Pride: Woodlands T-Dance w/ Lucas Flamefly
June 30, 2019 @ 12:00 pm

-

8:00 pm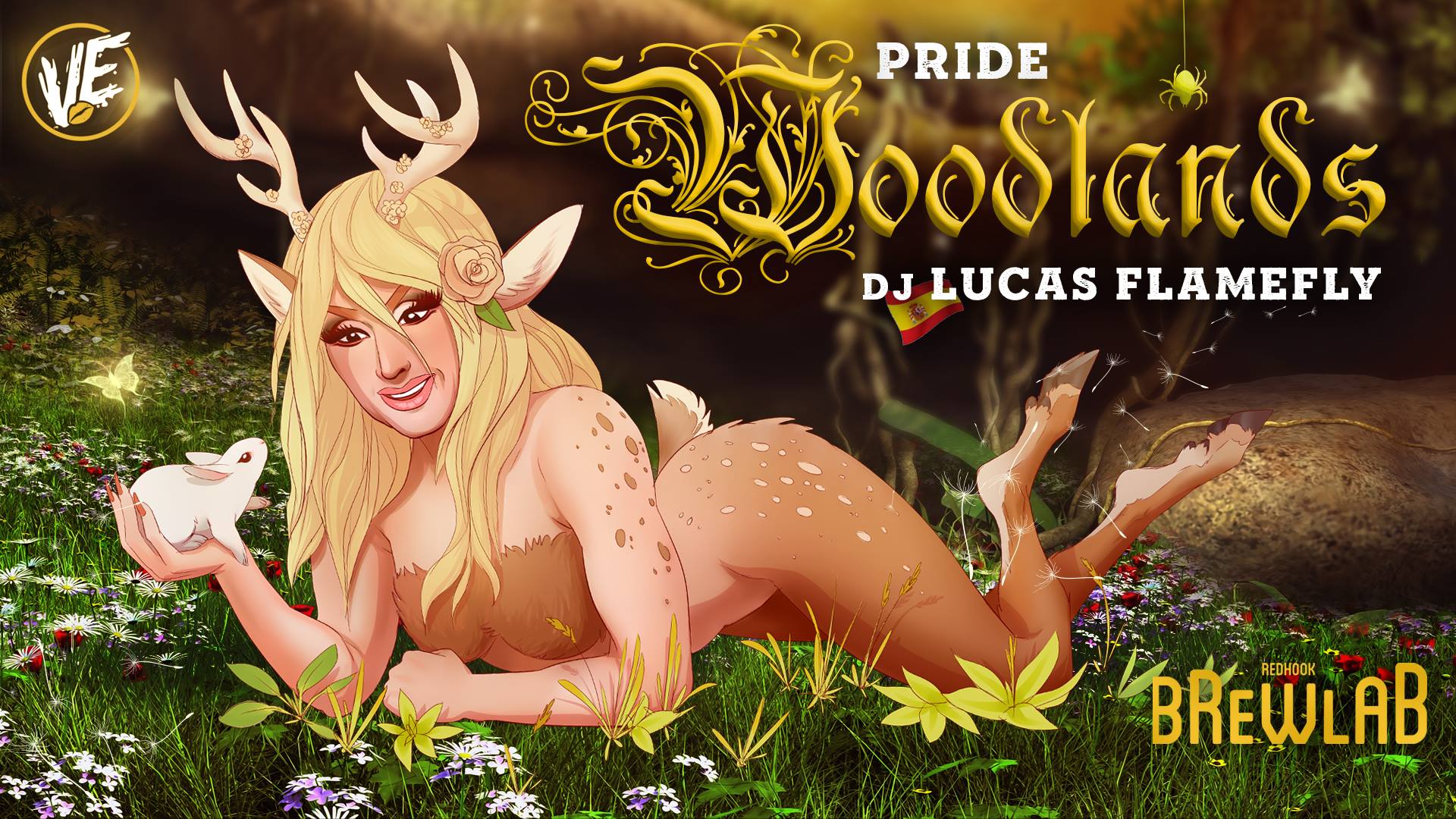 Verotica's partner in enchantment Redhook Brewlab returns for their second annual pride block party. With the pulsating sounds of Spain's, Lucas Flamefly and intoxicating aroma of "Highly Verotic" wafting through the air, this incomparable duo is sure to lure you to their hidden hut on the hill.
As you make your way through the willowing towers on an unmarked trail, critters of the wild Dion Dior Black, Katya, Klaudya Markos, KUNGPOWMEOW and Miss Elle Crisis will be your guides, setting you back on track if you lose your way.
Wander too far off the beaten path and we'll assume you've wondered through that infamous yellow door. Sorry boo, our woodland critters can't help you in there 😘.
Happy trails -xoxo
Tickets: https://www.veroticaevents.com
————
Lucas Flamefly (Spain)
4 PM | 8 PM
www.soundcloud.com/lucasflamefly
www.facebook.com/flameflydj
www.instagram.com/lucas_flamefly
Del Stamp (Vancouver, B.C.)
2 PM | 4 PM
www.mixcloud.com/delzilla
www.facebook.com/djdelstamp
Julie Herrera (Seattle)
1 PM | 2 PM
www.mixcloud.com/julie-herrera
www.soundcloud.com/discodancin
bFoxi (Seattle)
12 PM | 1 PM
www.soundcloud.com/bfoxi
Online – $25
Door – $30
Weekend Pass – $85
Tickets: https://www.veroticaevents.com
*Included in Weekend Pass*
————
– This event is 21+
– No coat or clothes check
————
Verotica illustration designed and drawn by local artist Xhay Jay. www.facebook.com/xhay.jay Xoxo!
https://www.facebook.com/events/389101898542628/
(Visited 1 times, 1 visits today)
Related Events