Prom Dress Rugby @ Cal Anderson Park
June 24 @ 1:00 pm

-

3:30 pm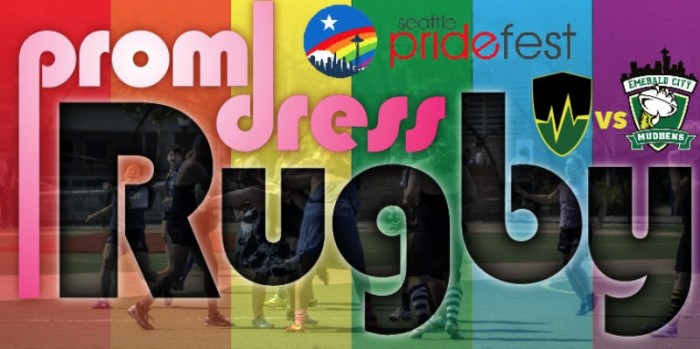 The Pride weekend favorite is back for another year!
Come watch as Quake Rugby and the Emerald City Mudhens don our finest prom outfits and play each other in a charity exhibition match!
FAQ
When: Saturday, June 24th, kickoff at 2 pm (but warmups start earlier)
Where: Cal Anderson park turf
Is there a social?: Yes! We'll be heading over to CC Attle's for beverages after the match!
What's this year's charity?: TBA
How does rugby raise money for charity?: Fans can pay for things like players to swap clothes (and then teams), to "glitter bomb" a player, to sunscreen a rugby player's thighs (with consent), etc.
(Visited 69 times, 1 visits today)