Queer Horror: The Ifs, Ands, and Butts w/Carla Rossi (ONLINE EVENT)
October 26, 2021 @ 7:00 pm

-

9:00 pm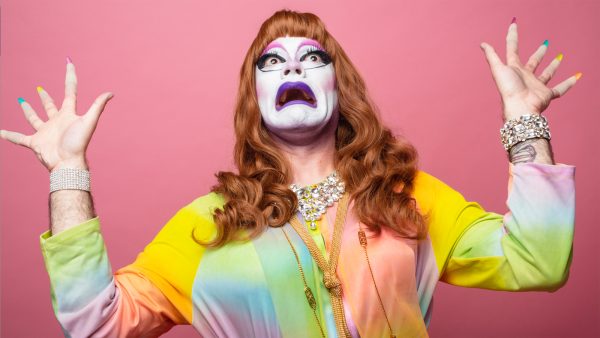 Queer Horror: The Ifs, Ands, and Butts – Virtual Class
Drag clown Carla Rossi presents a one-of-a-kind evening surveying the subgenre of queer horror in film and pop culture from Nosferatu to Child's Play and more.
October 26, 2021
Queer Horror: The Ifs, Ands, and Butts offers a survey of the topic in film and pop culture, presented with the signature i̶n̶c̶o̶m̶p̶e̶t̶e̶n̶c̶e̶ one-of-a-kind expertise belonging to drag clown Carla Rossi, hostess of Queer Horror—the only LGBTQ+ horror screening series in the country—at Portland, Oregon's Hollywood Theatre. Utilising her skills as a horror hostess, unproven educator, mistaken entertainer, and frightening clown herself, Rossi reaches across films like Nosferatu to the Child's Play franchise to demonstrate that not only is queer horror not a subgenre, but that the overarching genre of horror itself is and always has been intrinsically queer.
Zoom class details will be emailed to ticket purchasers shortly before the scheduled event.
CLASS SPECIFICS
Tuesday, October 26, 2021
7:00–9:00pm PT
Presented via Zoom Webinar
$25 Sustainer | $15 Regular | $10 SIFF Member
CLASS WORKLOAD
All are welcome! Registrants are not required to view any films in advance of the class. There may be clips from films presented during the classtime.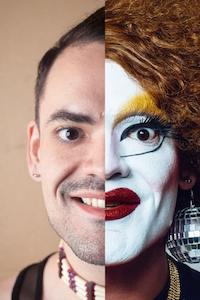 About the Instructor:
Carla Rossi is Portland's premier drag clown and hostess (with the grossest) of 
Queer Horror
 at the historic Hollywood Theatre, since 2015. In her spare time, Carla serves as Professor Emeritus in Literal Arts at the Institute for Metaphysic and Digestive Clown Research. She lives in either a dumpster behind 7-Eleven or a castle in Lake Oswego, depending on who's asking. Her human avatar, Anthony Hudson, is a multidisciplinary artist and writer who does the tireless work of becoming Carla, programming 
Queer Horror
, and co-hosting the weekly queer feminist horror podcast 
Gaylords of Darkness
 with legendary horror writer Stacie Ponder. Find out more at 
TheCarlaRossi.com
 and crawl into the crypt at 
Queer-Horror.com
.
Related Events