SAAFF 2019 – Queer AF (Shorts Program)
February 24, 2019 @ 4:00 pm

-

6:00 pm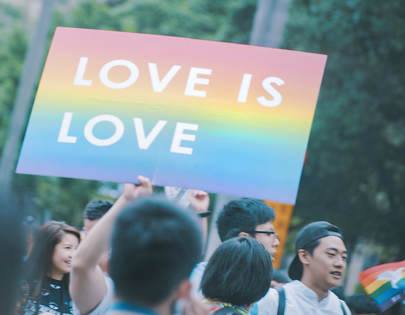 A collection of films centering the Queer API experience.
IN THIS PROGRAM
MAYBE
Kat Cole / United States / 2018 / 10 mins
After an unexpected encounter in Waikiki, a young girl explores her sexuality in secret, causing new rifts with her religious Filipino family.
ZERO ONE
Nick Neon / United States / 2018 / 24 mins
Jimmy Park is the last place he wants to be, back home to celebrate the New Year in NYC. He's visiting for the first time in years and fears he has nothing to show for his time living in Seoul. Over a family dinner, old tensions come to a head when he confronts his homophobic sister. On New Year's Day, Jimmy will learn that the first step to finding your path is admitting you're lost.
THE MUTE
Pham Thien An / United States / 2018 / 15 mins
On rainy night in Saigon, a young woman desperately searches for love.
SHARE
Barna Szász, Ellie Wen / United States / 2018 / 13 mins
An 18-year-old Instagram influencer attempts to reconcile his identity online with his identity in real life.
EVERYTHING'S GREAT!
Linnea Ritland / Canada / 2017 / 22 mins
An awkward 20-something lesbian bounces between a not-relationship relationship and her alcoholic-dad-soaked home life, seeking stability in others — but eventually finding it in herself.
TAIWAN! LET'S GET MARRIED!
Larry Tung / Taiwan / 2018 / 18 mins
In May 2017, Taiwan's Constitutional Court ruled in favor of legalizing same-sex marriage, setting a two-year deadline for the legislature to make it a reality. But that was only the first step on the long quest to make Taiwan the first country in Asia to legalize same-sex marriage.
CO-PRESENTED BY
Official Pride ASIA
—
ABOUT SAAFF
The Seattle Asian American Film Festival (SAAFF) is the only film festival in Seattle to provide a space for Asian American voices, perspectives and histories by screening independent films that reflect the diversity and richness of the city's Asian American community. For more information about SAAFF, visit seattleaaff.org.
Related Events