Safeword // Rhinestones & Rough Riding @ Kremwerk
November 5, 2021 @ 7:00 pm

-

10:00 pm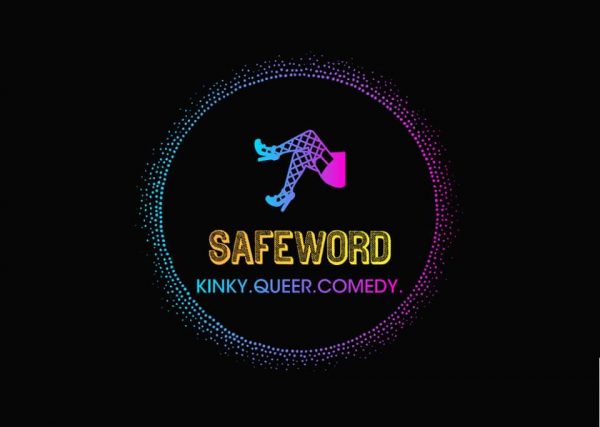 From the deranged mind of Seattle's Kinky Comedy Queen [Bobby Higley] comes a Kinky Queer Comedy show!!
-SAFEWORD –
Rhinestones & Rough Riding edition!!
Wear Kink or Coven theme, & get 2 tickets for 20$ at door!!!
Tickets 
INCOMING!!!
*THE VERY NOT FINE/HUGE & IMPORTANT PRINT*
-This is a sexy show, but it is in no way a sex show! There will be no nudity, and no one will be made to feel uncomfortable or ashamed.
-There will be no photos until after the show. Photos will be taken by the incredible staff Photographer
-Because (_-CONSENT IS LIT AF BB-_) we have a one-strike rule: break the rules, you will be escorted out. The lovely staff don't take kindly to a**holes, creeps, homophobes, transphobes, MAGA hats, and dumba rule-breaking hooligans!
-There will be some built-in audience participation, and we want it enthusiastic, playful, and SHAME FREE!! That includes the comics! Now, there's just the fun stuff left!!!
-The kinks are playful demonstrations & interpretations, so nothing X Rated or too sExUal GASP. We use the Green-Red light system with both our comics & audience.
Doors: 7:00PM
Show: 8:00-10:00PM
General: $15 online or $20 at the door
Reserved seating: $25 online
Kremwerk strives to be a safe space. The following actions or display of behavior will not be tolerated: bigotry, racism, sexism, transphobia, homophobia, misogyny, ableism, as well as the disrespect of the rules of consent. Our staff is here to support you.
Kremwerk is currently not an ADA accessible space. Club entry is through a flight of 12 metal stairs, with two small steps leading into the main part of the club. We have 2 restrooms with a total of 3 stalls and 1 urinal, all gender neutral. If you would like access to single-stall restrooms, please don't hesitate to ask our door & security to allow entry upstairs into Timbre Room, which has 2 single-stall gender-neutral restrooms.
***********
Vaccination cards, or a picture of vaccination card is required for entrance to the event. Masks are optional but encouraged for anyone not actively drinking or eating. Similar to the Airport, but without enforcement. If WA State/CDC guidelines change we will update our standards to reflect theirs. This may result in a change to capacity, which could result in refunds. In the unlikely event the show is canceled, all tickets will be refunded through Eventbrite.
https://www.kremwerk.com/vaccination
***********
For any questions about safety & accessibility, please email info@kremwerk.com
Related Events