Science Fiction Double Feature [New Play & Concert]
September 19, 2019 @ 7:30 pm

-

9:00 pm

|

Recurring Event

(See all)

An event every week that begins at 7:30pm on Thursday, Friday and Saturday, repeating until September 28, 2019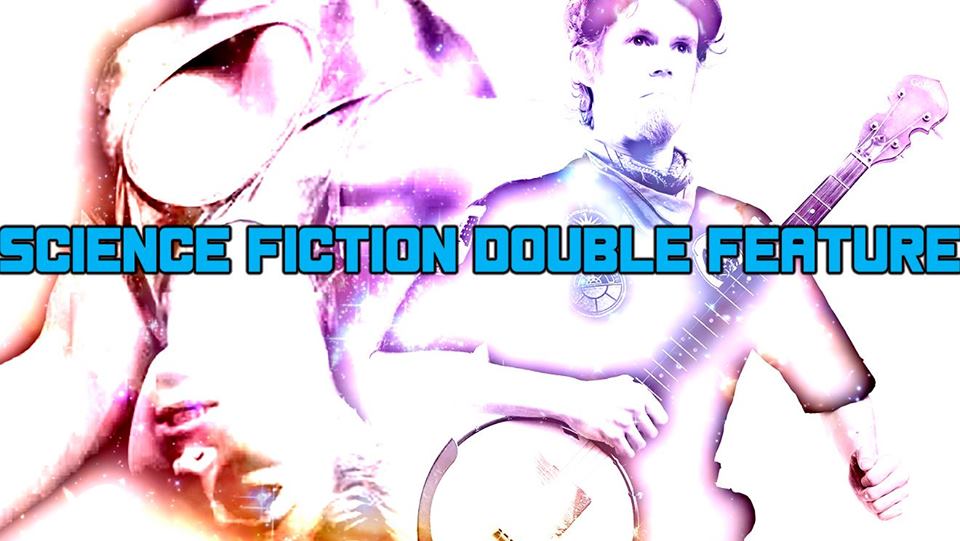 **A note about our location: The front door to Copious is on Market Street, between Bop Street Records and Pie Bar.**
Storyteller and solo performer, L. Nicol Cabe, imagines how biology and technology will smash together in "Effing Robots: How I Taught the A.I. to Stop Worrying and Love Humans": Artificial Intelligence is on the way, and it will be powerful. What happens to us when it arrives? How will it perceive humanity? Can it learn … to love? After getting hit on by a chatbot, one horny science fiction nerd is on a quest to make it with a new AI overlord. The latest from Cabe playfully explores a meeting of minds, one digital, and one organic. The show combines true stories, real conversations, and, of course, nerdy references. When the artificial intelligence rises, how will we greet it? Adelaide Fringe Festival 2019 audiences raved that Effing Robots "deftly weaves comedic storytelling with some serious science communication" into "a one-woman show that is part girly-chat, part TED talk."
Banjo ballardeer, Aaron J. Shay, combines folk music inspiration with space-faring adventure in "Apocalypse Songs": Captain Redacted, a resident of a distant future, was sent to explore alternate universes and document his findings in original songs and poetic stories. This show takes audiences to many fantastical places, from sunken towers under monster-infested seas, to cyber-punk rock clubs in foggy mega-cities, all while exploring the nature of discovery and its power to change us (if we let it). This unique and interactive show is part concert, part theater, part storytelling, and all adventure! Fans of folk singers, science jokes, and speculative fiction will find something to enjoy. Audiences have described it as 'cheerful, gentle, jaunty and filled with wonder,' and 'Pete Seeger meets David Bowie!'
This show's cocktail: Two Become One
About the performers:
L. Nicol Cabe is a science fiction writer, performer, and general nerd. She has won awards at PortFringe Festival, Rogue Festival, and Tampa International Fringe Festivals for her work. In her home base of Seattle, Washington, Cabe directs and dramaturgs new shows, primarily sci-fi, but sometimes other works, too!
Aaron J. Shay is a native of the Pacific Northwest based in Seattle, a city in and of itself brimming with techno-futurism, off-beat culture, and rugged frontier history. With his chosen instruments of banjo and ukulele, Shay strikes an unusual figure for a singer-songwriter, especially when clad in his Captain Redacted costume: a bright blue jumpsuit covered in astronaut patches. Earnest and charismatic, he delights in leading sing-alongs and stomp-alongs so catchy that one can't help but join the fun!
—
Accessibility: Our freight elevator can be accessed from the entrance to the building on NW 56th. We know a separate entrance is not ideal and apologize for any inconvenience as a result of the building we are in. Please let Copious know if you need access to our elevator and one of our house manager will be happy to receive you upon your arrival.
Copious is an inclusive and safe space. The following actions or display of behavior will not be tolerated: bigotry, racism, sexism, transphobia, homophobia, misogyny, ableism, as well as the disrespect of the rules of consent. While our space does not meet ADA requirements, there is an old freight elevator in the building and it can be used as necessary. We will make every accommodation we can with advance notice. Our staff is here to support you.
Related Events