Scream for Queer Art!
March 14, 2019 @ 6:00 pm

-

10:00 pm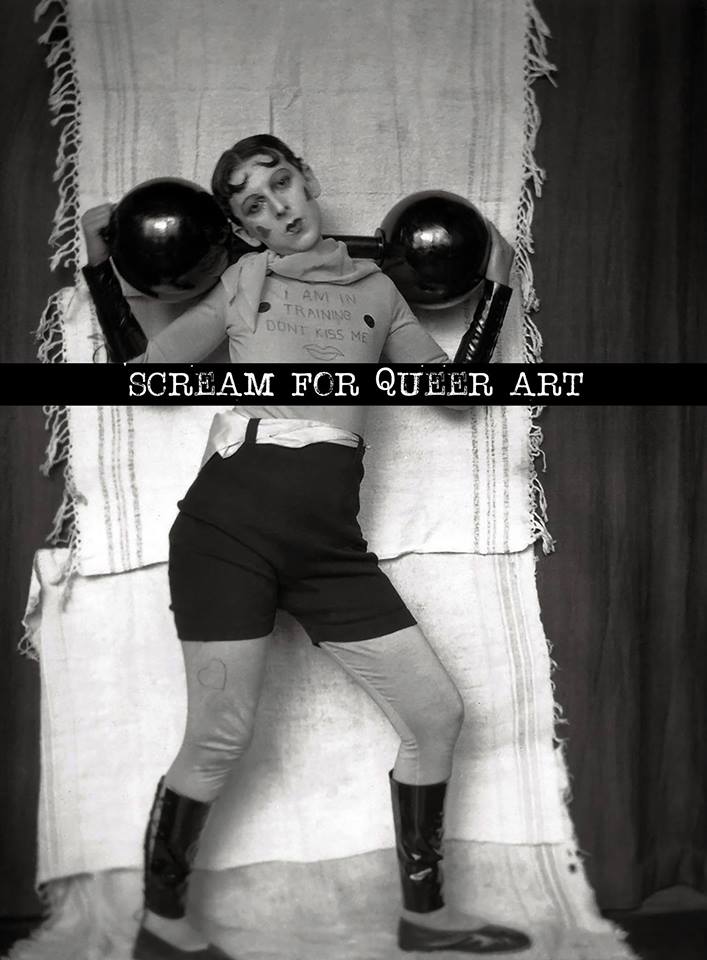 A pop-up gallery/market hosted at Scream Salon for Capitol Hill Art Walk. Featuring an eclectic array of artwork and hand-crafted wares by local queer folx.
Complimentary refreshments. All ages welcome.
Bring cash. CASH IS QUEEN.
▲ ▲ ▲ ▲ ▲ ▲ ▲ ▲ ▲ ▲ ▲ ▲ ▲ ▲ ▲ ▲ ▲ ▲ ▲ ▲
Adam creates stylized photographic portraiture that represents the male form in a variety of representations. He strives for a balance of polished commercial style photos with fine art concepts.
Ainsley creates black-out poetry art, zines, and chapbooks.
Bernadette is a queer femme embroidress playing with sculptural, abstract designs.
Cassandra was born in a family of makers, and has been creating ever since. Mixing fine art with pop culture, she attempts to translate her sub conscience through her hands. She strives to make work that can be accessible to people who usually are unable to afford art. Cassandra lives in Tacoma with her talented wife, LJ James, their 10 year old son, Victor, and their furbabies, MEAT!, Moose, and, Louie.
Working with found items like chains, leather and charms but mostly bottlecaps CapsNscraps makes bold, funky statement pieces.
Danny (they/them) is a queer trans non binary white person who found their first creative love in tending SCOBYs. Dreaming up the most complementary fruit and herbs to feed the cultures, the resulting nectar is robust, tart, bubbly, and, well, pretty ♥
Ethan is a queer nonbinary trans masterpiece creating works that centers queerness, Blackness, & trans identity through visual narrative & experiential comics.
Jackie makes art, prints, stationery, pins, and other accessories from her home in Seattle, Washington. With imagery inspired by flora, fauna, and magic, her work seeks to explore the connections between our selves and the natural and supernatural worlds, while telling personal stories through a universal visual language.
LJ James is an illustrator and oil painter from Tacoma, Wa. Her surreal portraits and paintings contain a dreamlike interpretation of current events.
The odditoruium obscura is a bazzar of the odd an malformed.
Robin is a bi, nonbinary comic artist in Seattle. They write about mental illness, queer life, food and nature.
Sierra is endlessly inspired by nature, forces of change, and human channels of perception. "I want my pieces to transport people to beautiful and loving places in their own minds. I believe that each part of the process of creating, viewing, and sharing art is deeply therapeutic and healing."
(Visited 1 times, 1 visits today)
Related Events